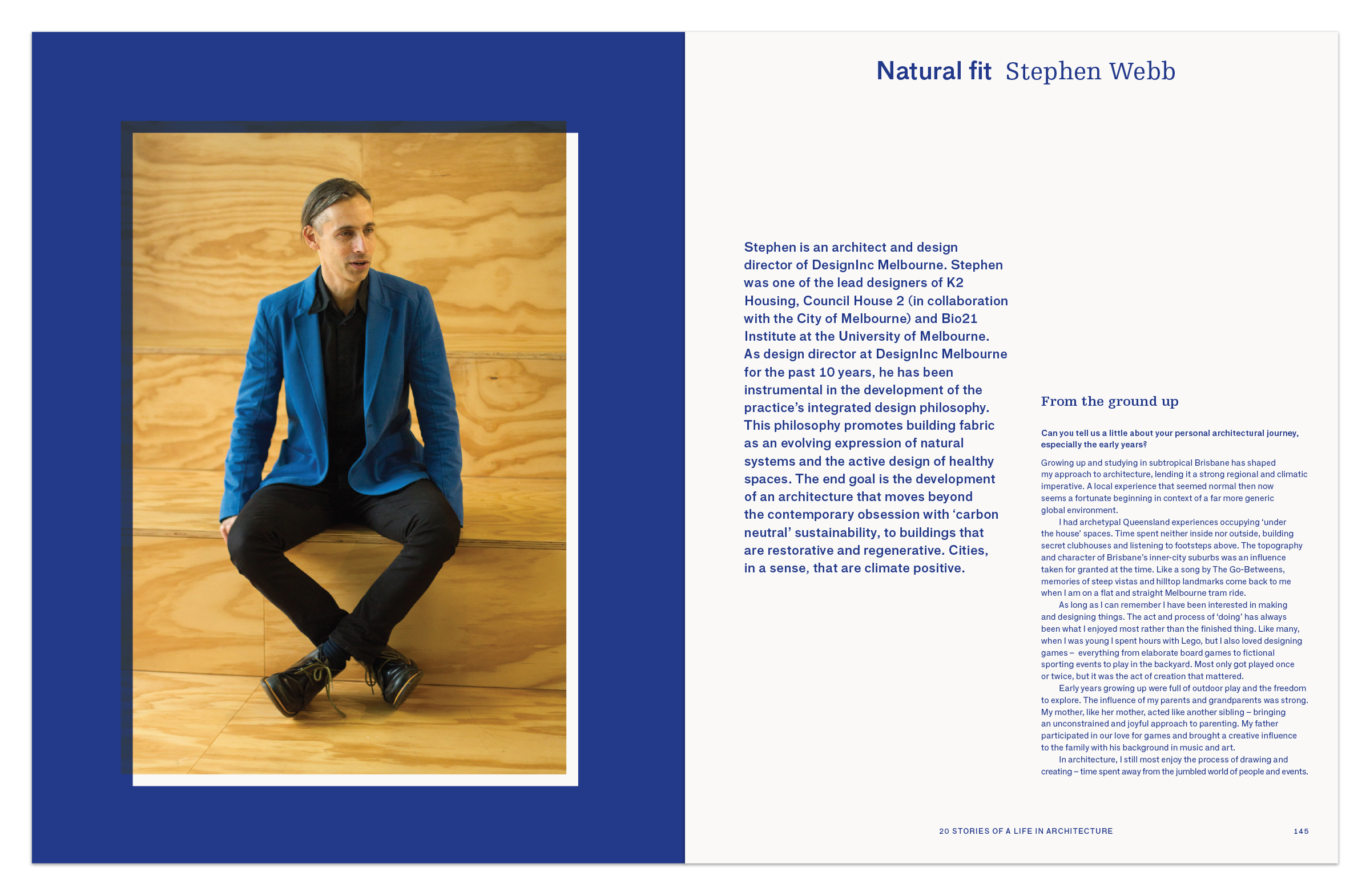 ︎20 Stories of a Life in Architecture
"From the Ground Up: 20 Stories of a Life in Architecture
brings together 20 of Australia's leading architectural practitioners to reveal, in their own words, what drew them to their calling. Their reflections offer an insight into the values and ideas behind some of the country's most innovative and important buildings.
Richly designed and illustrated, the book includes sketches and other conceptual material to provide a glimpse of how each practitioner realises and fleshes out their ideas. A photographic chronology of key works also presents a snapshot of every architect's career and accomplishments to date." (description from publisher's site, see link below).


Material story
To emulate the subject matter, Tyvek was chosen for the book's dust jacket. Tyvek is a synthetic woven material with the appearence of paper. It's known for it's resilient, tear-proof quality. For this reason it is often used as 'Housewrap', used to shield and protect buildings while under construction. Turns out it is also suprising easy to print on to and folds well, providing suprisingly crisp edges.
Extentions
As part of an extensive promotional strategy a stand-alone, one-page website was produced which included an embedded YouTube playlist of branded interviews with participating architects and links to various social media accounts.
---
For more information visit
︎︎︎ uropublications.com