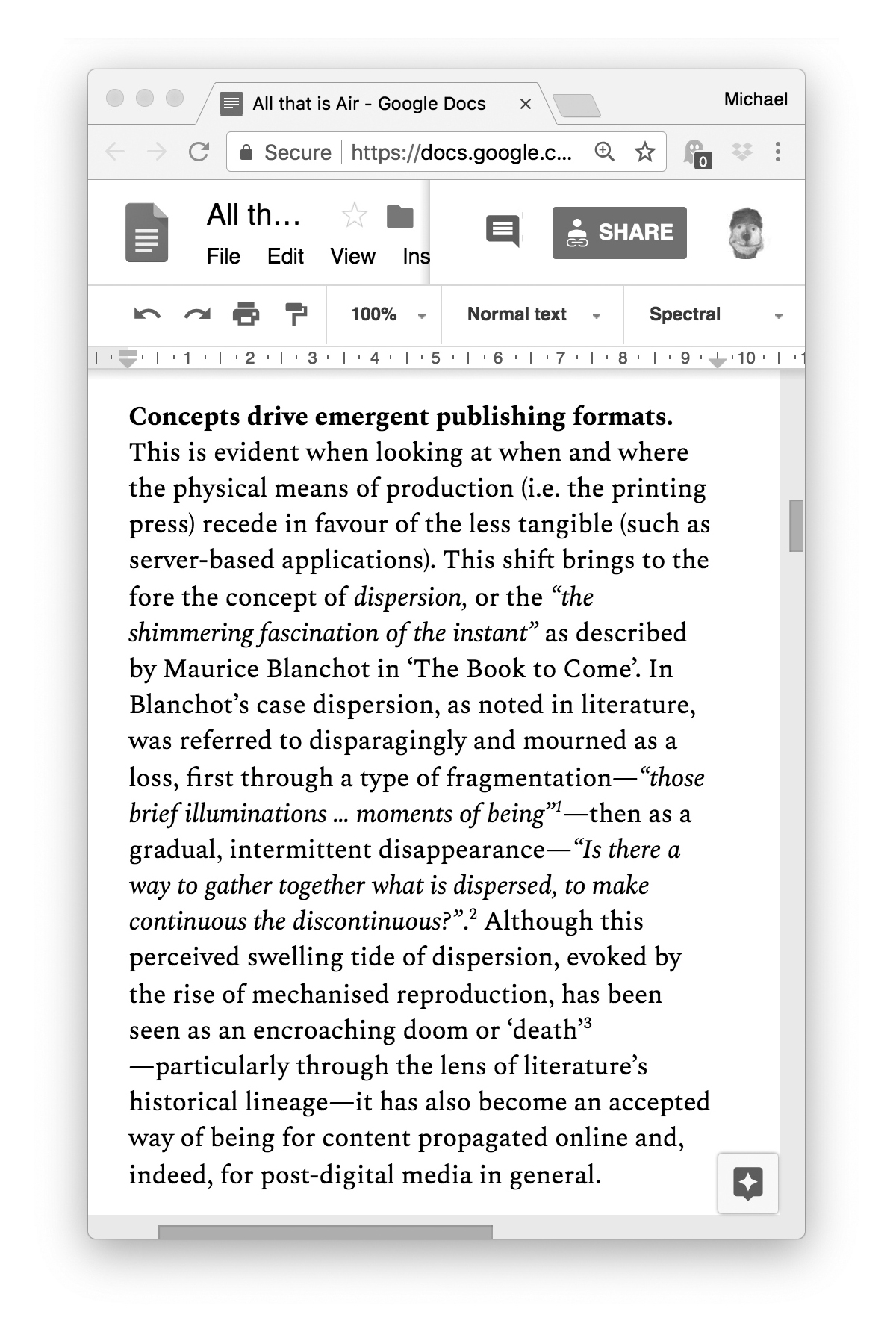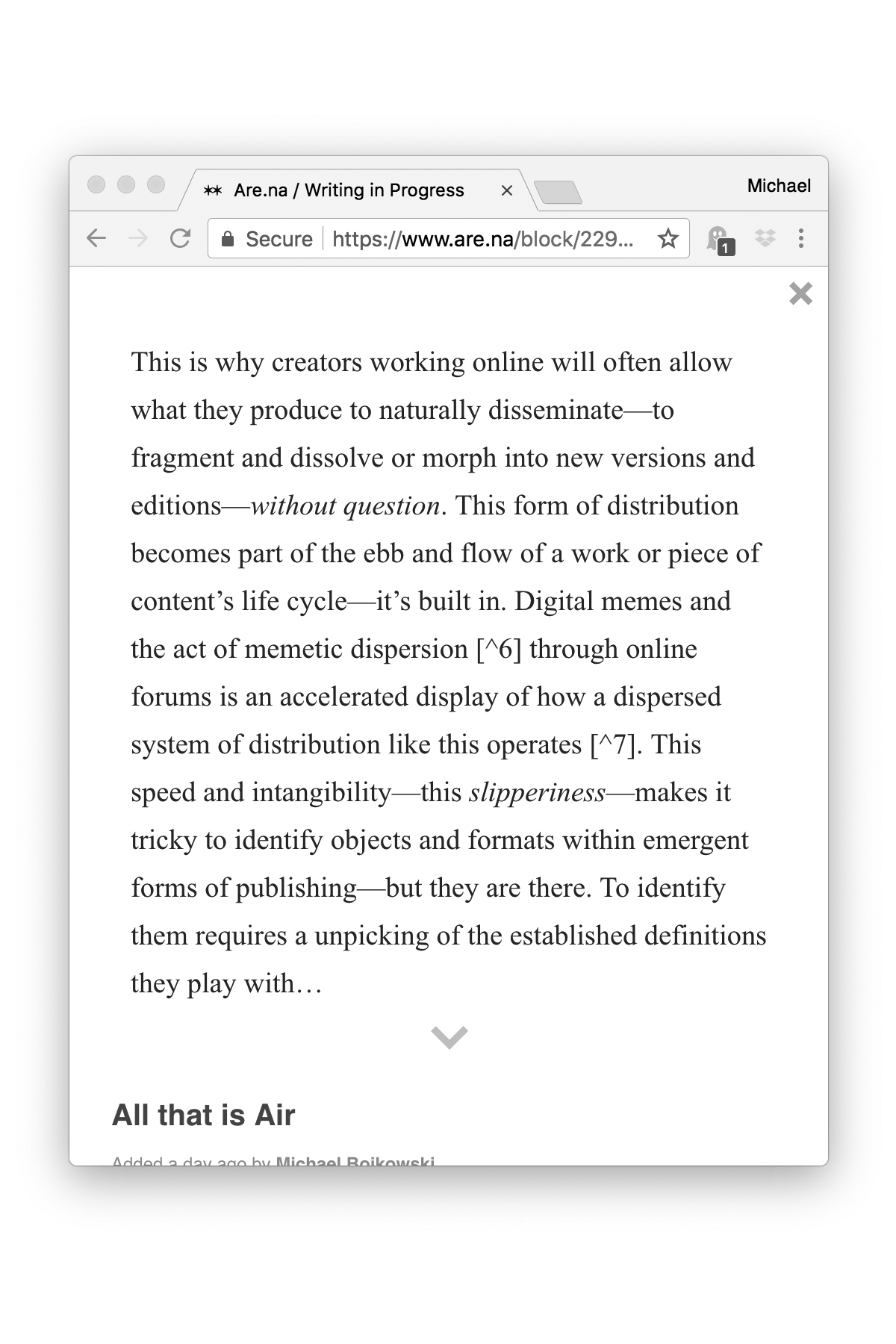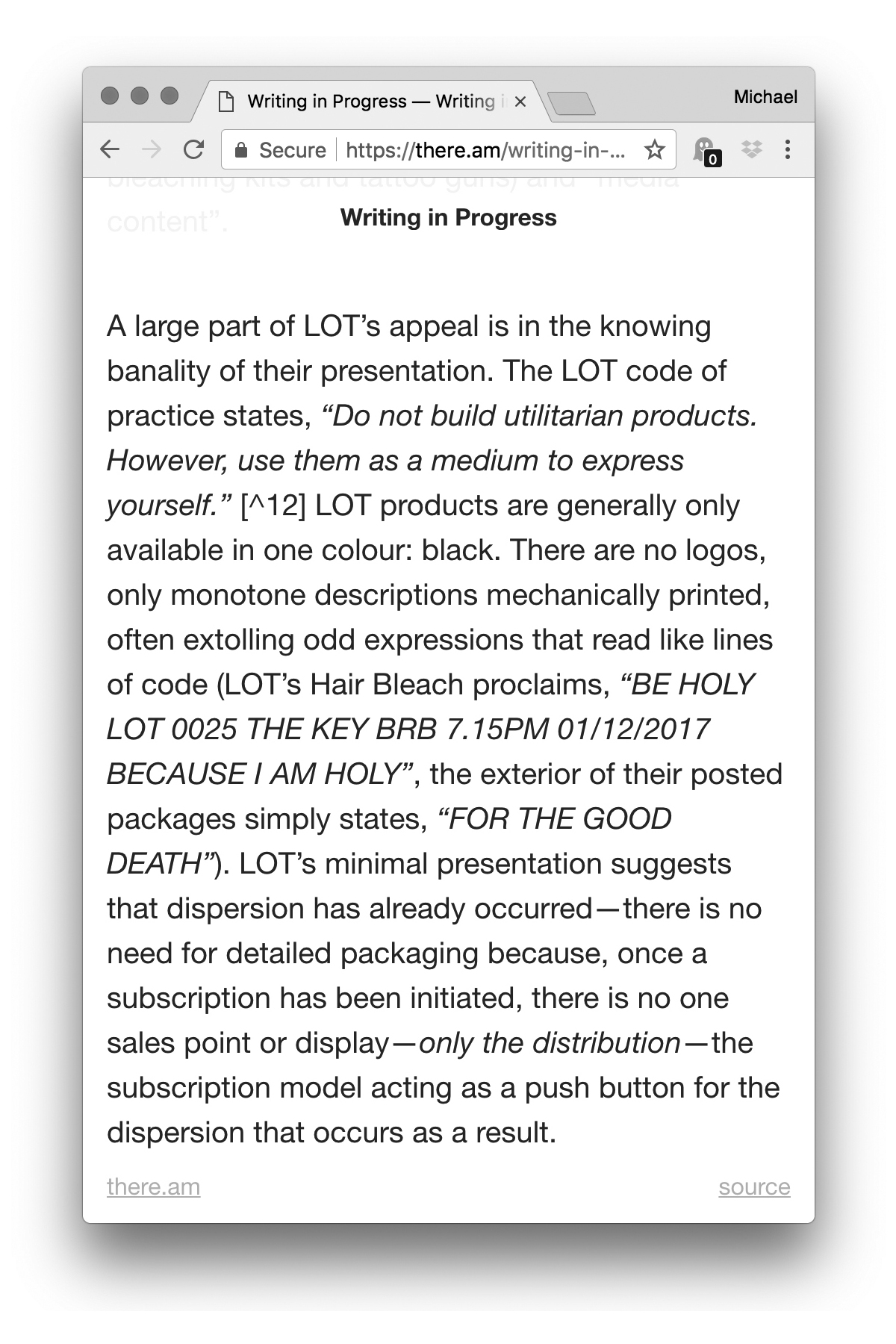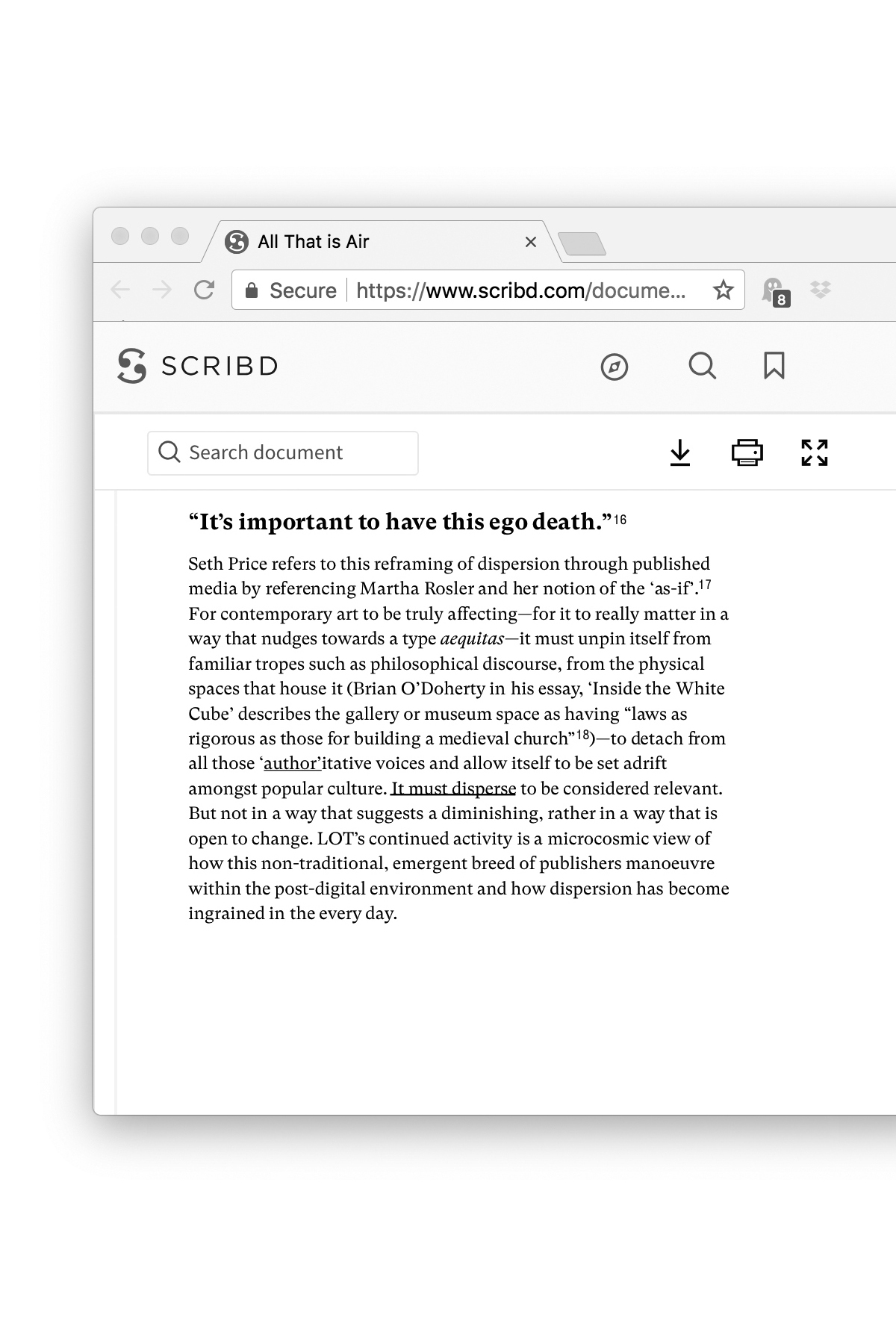 ︎ All That is Air
All That is Air was an experiment in dispersing the one essay via a number of online platforms. It was also a chance to test various platforms implementation of Markdown language.
The essay itself looks at the distributing of publishing formats online and was produced as paert of the Design Writing and Curating MA stream at Design Academy Eindhoven.
Below are links to a selection of platforms where the essay was posted. A print-on-demand publication was produced as a way to collect these posts. Pages from which are featured here.
---
---
Download
PDF of 'All That is Air' complete publication