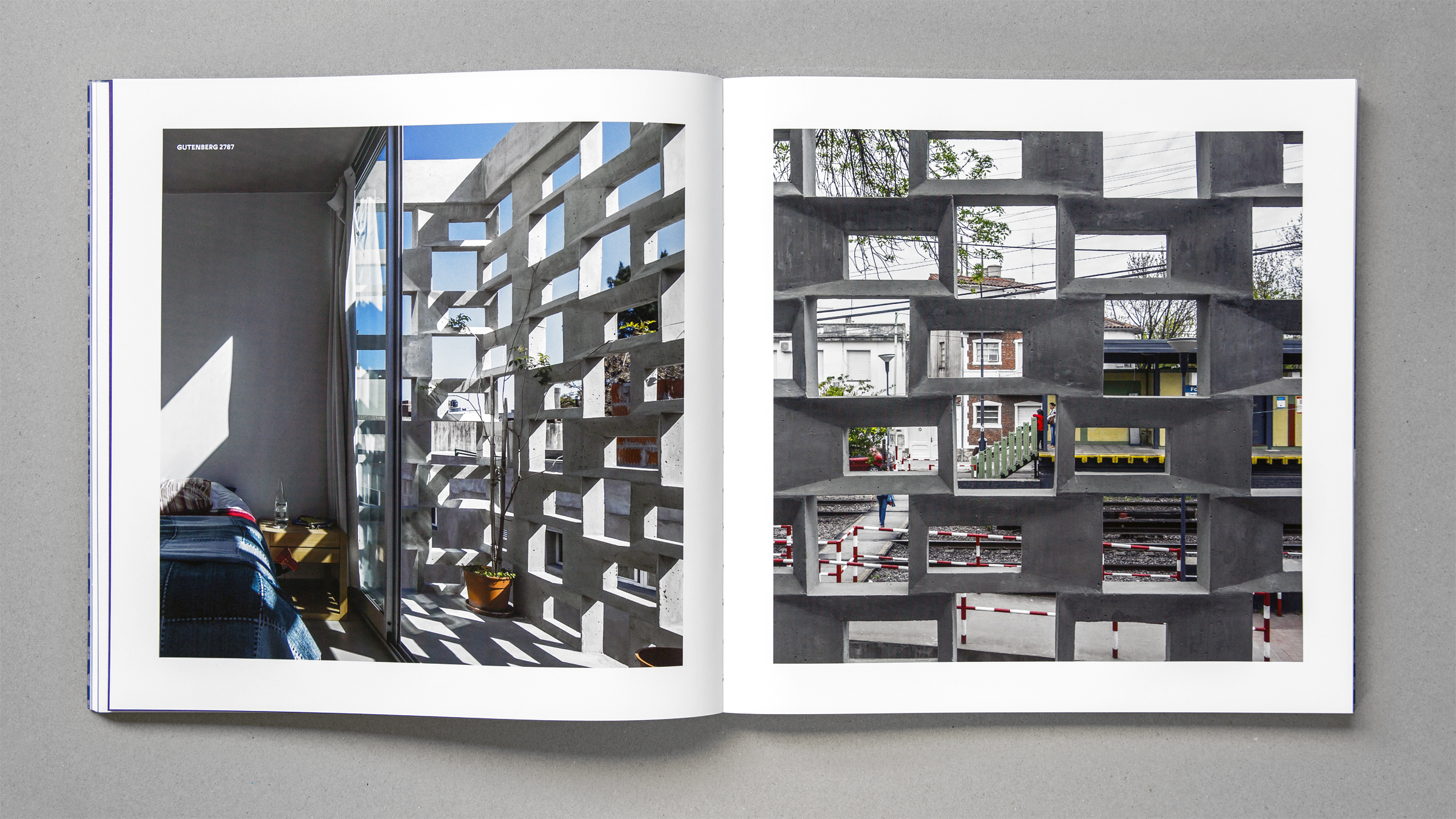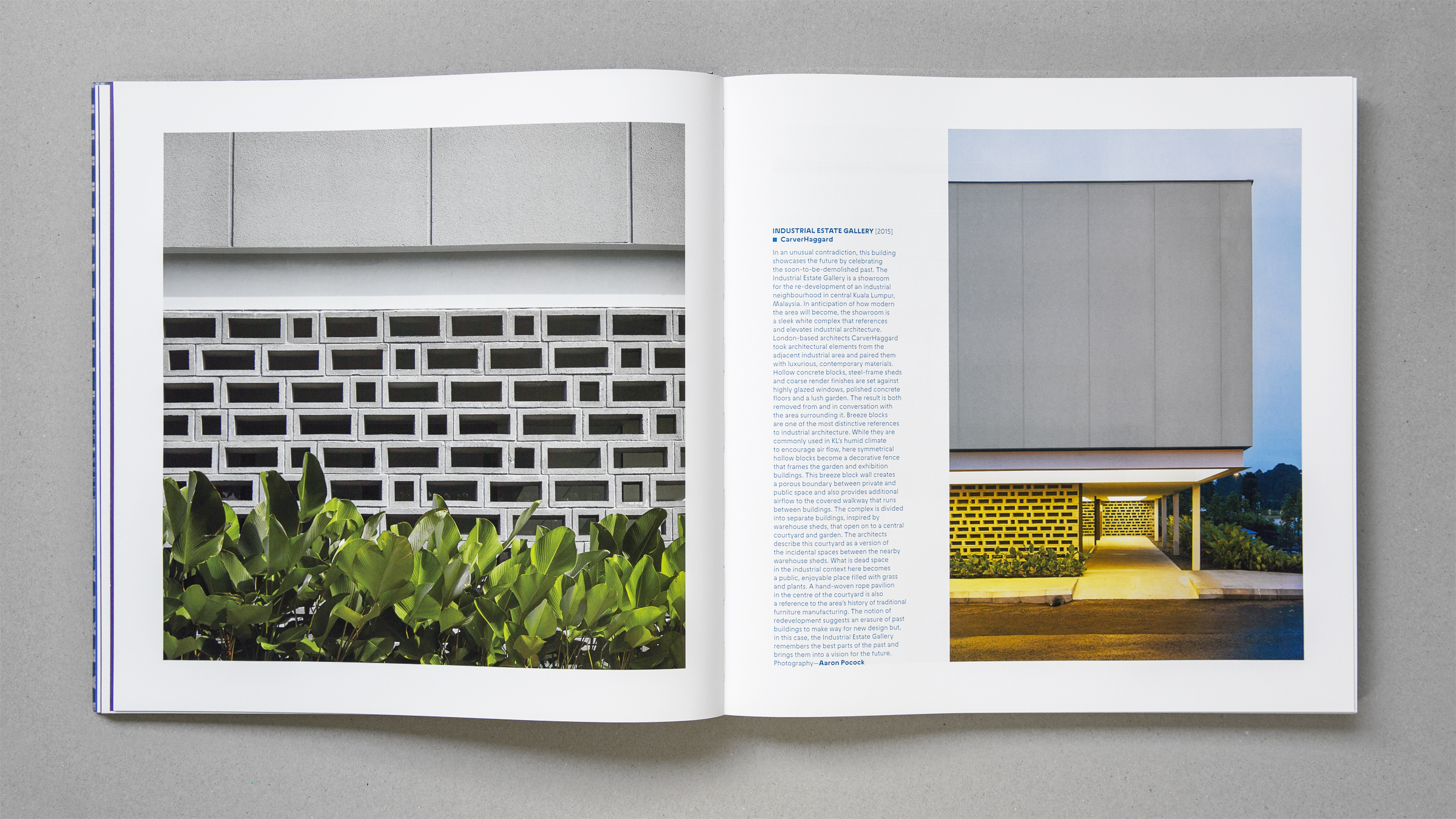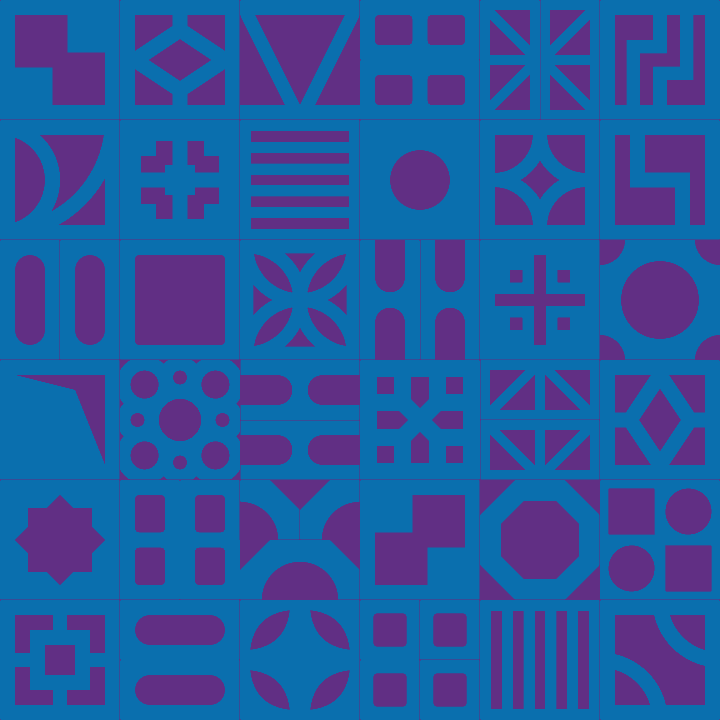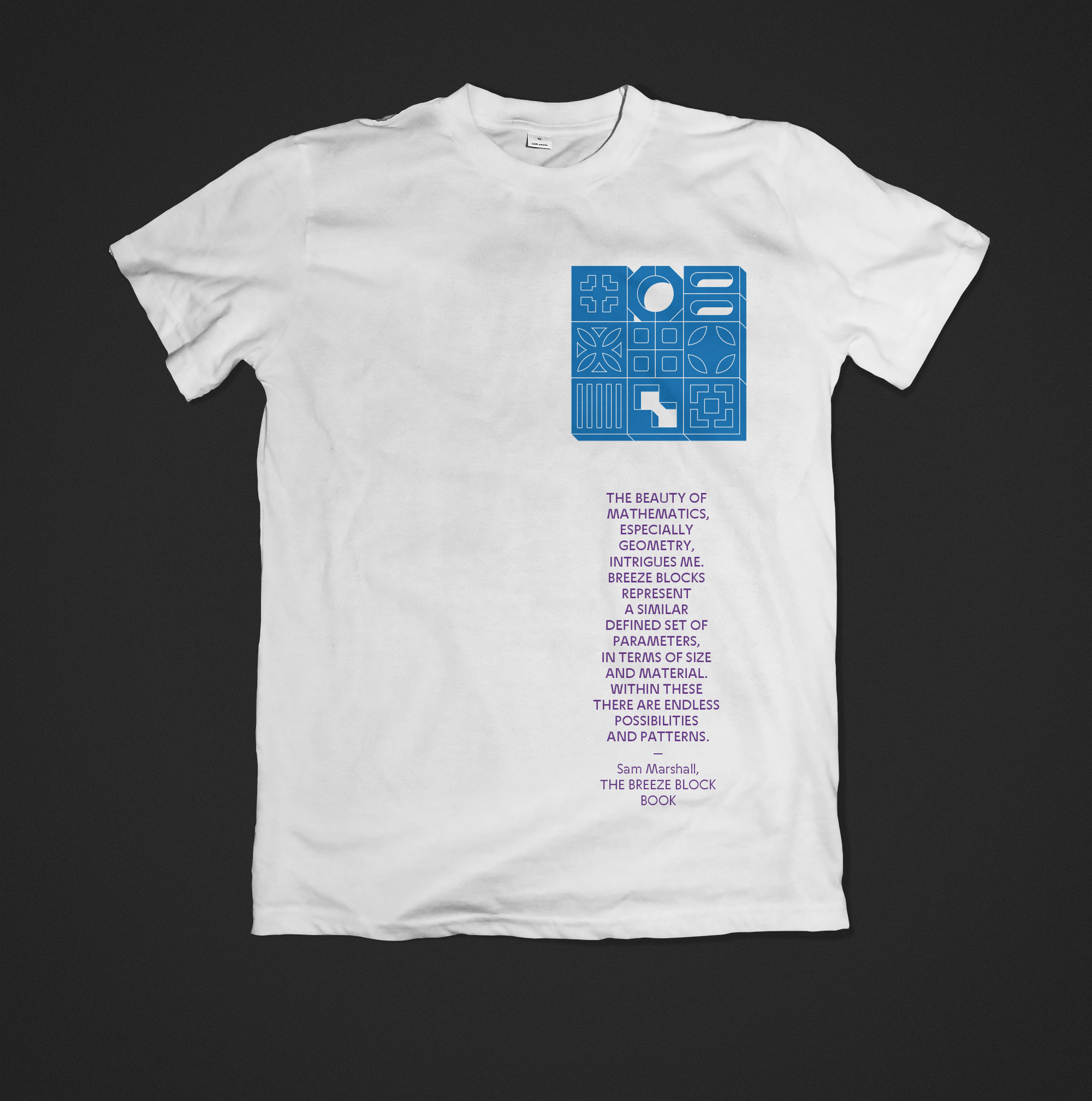 publication index︎
---
The Breeze Block Book
The Breeze Block Book was published in 2018 in response to a renewed interest in particular architectural materials, in this case the modular, often geometric, pattern-forming 'breeze block', made popular at the turn of the century. Spearheaded by architect and self-professed 'block head', Sam Marshall, the book takes cues from recent book titles that seek to surveys specific architectural materials and the forms they create (such as Concrete, Brick, Wood etc), expanding upon the formats with the inclusion of interviews with practitioners and essays by researchers and experts attached to the field.
---
Design response
In laying out pages for The Breeze Block Book the risky decision was made to forego expected design constraints typically imposed by page design software, in favour of direct references to the large, often square, blocky forms that the book describes.
To achieve this, a square format was chosen that was close to 1:1 scale of a typical breeze block. This square was then divided into equal portions to provide various grids. Square blocks of text and squared-up images were then 'cemented' together on top of this demarcated structure to mimic the walls, screens and buildings featured within.
Section dividers followed a different path. Profiles of selected breeze block designs were reproduced as one colour illustrations, sourced from the wide variety of found and supplied historical references supplied and researched (particularly those of editor Sam Marshall and his inspirational @breezeblockhead Instagram account). Visual artefacts were conserved to remove any smooth edges and enhance the rough, tactile nature of the physical material. These profiles, or silhouettes, were then printed on a heavier, coarser paper stock in two super saturated colours to replicate the look and feel of an exclusive set of screen prints before being inserted between each feature. The reverse of each of these illustrations featured the same breeze block design repeated to create various patterns.
The Breeze Block Book has proved very successful to date with the initial print run sold out. Via the process of collecting and converting existing breeze block designs into illustrative formats, a neat and unique collection of graphic assets happily emerged. These assets were then made available for utilising associated promotional material including animated Instagram stories and—most recently—a wrapping paper design exclusive to the Bookshop by Uro store.

---
The Breeze Block Book
is currently sold out. Follow
@bookshop_by_uro
for updates or check booksellers for existing stock. See the Instagram post embedded below for an example of 2020's festive wrapping paper that utilised imagery from the graphic assets created as part of the production of the book.