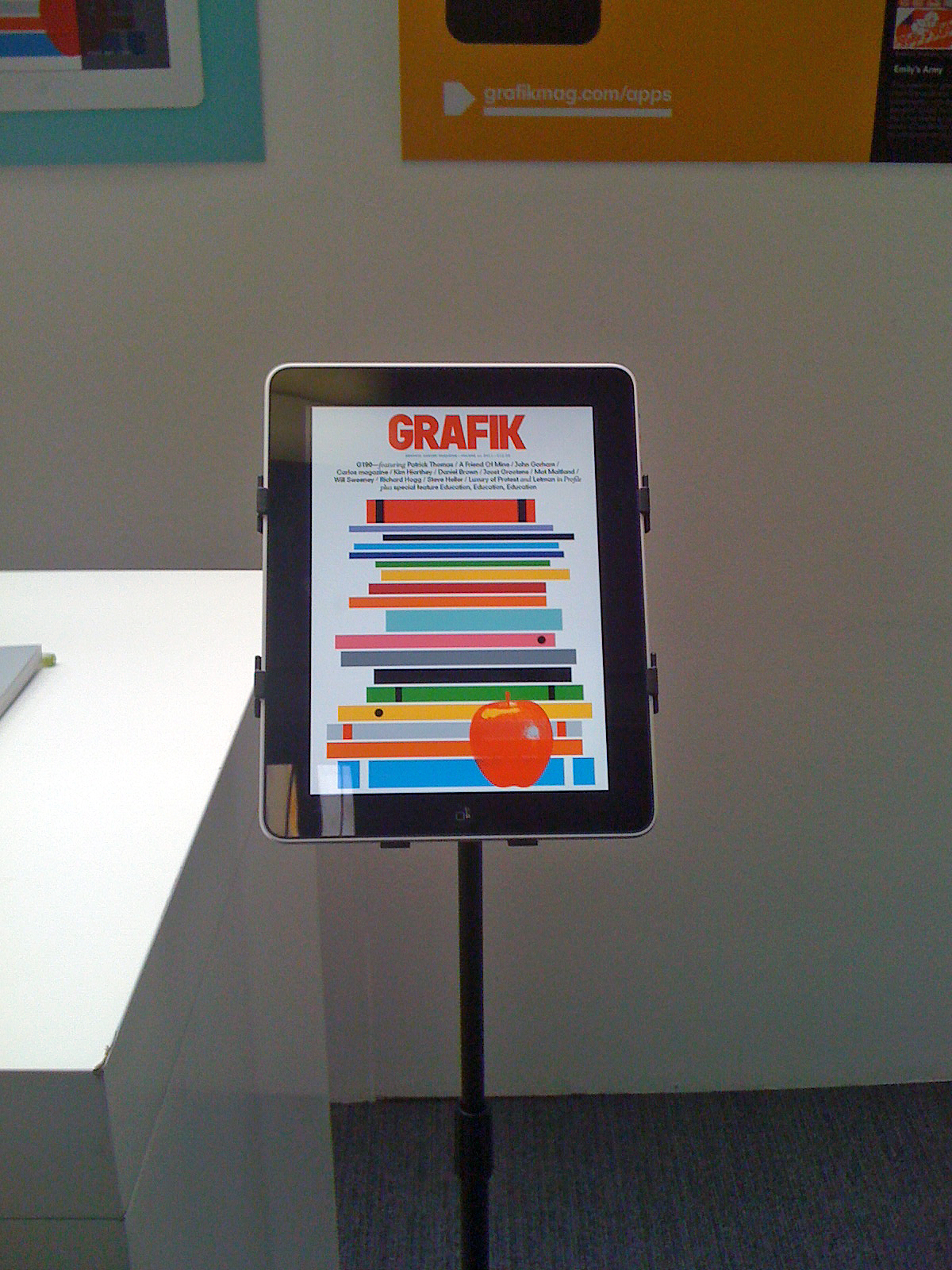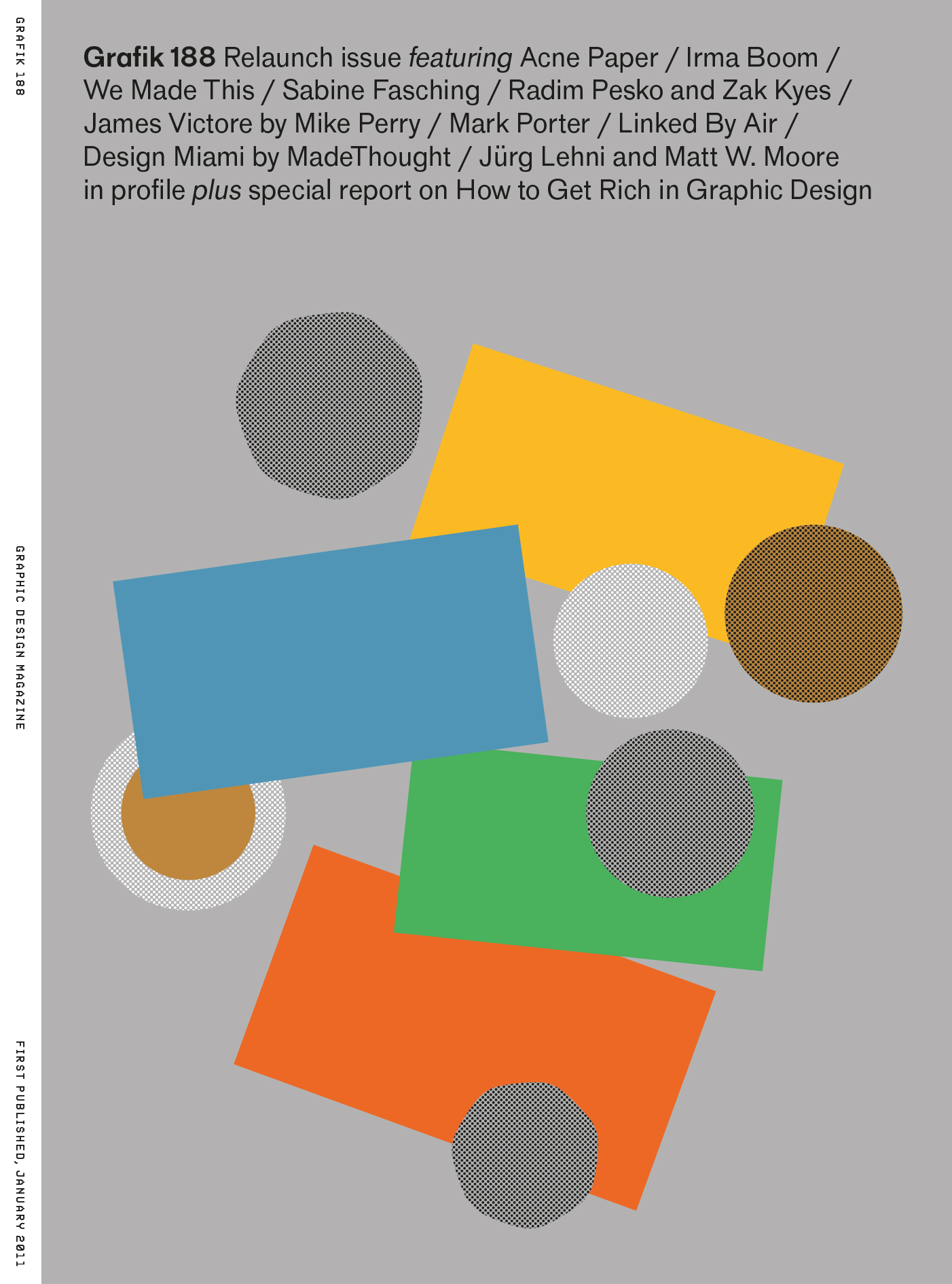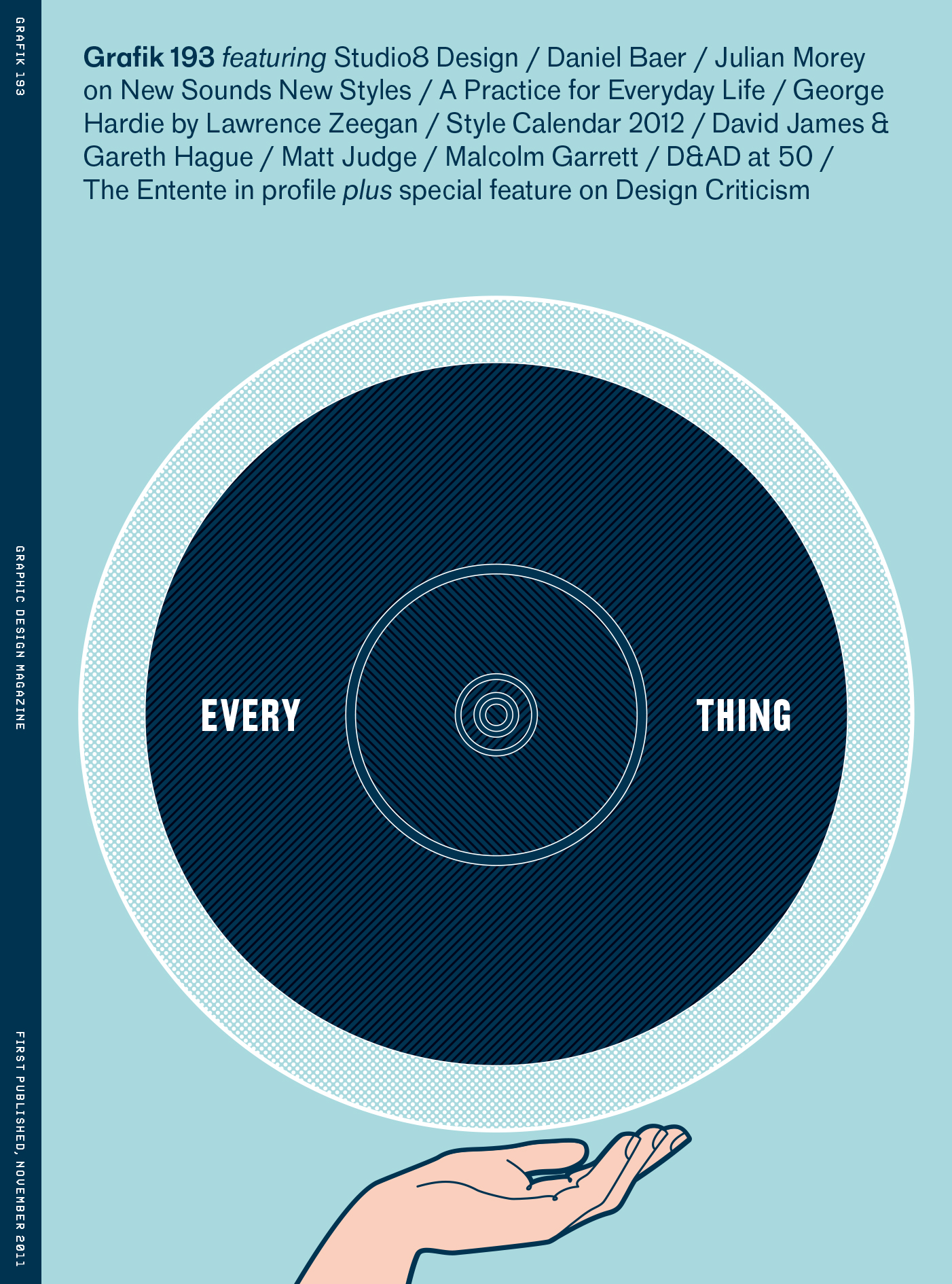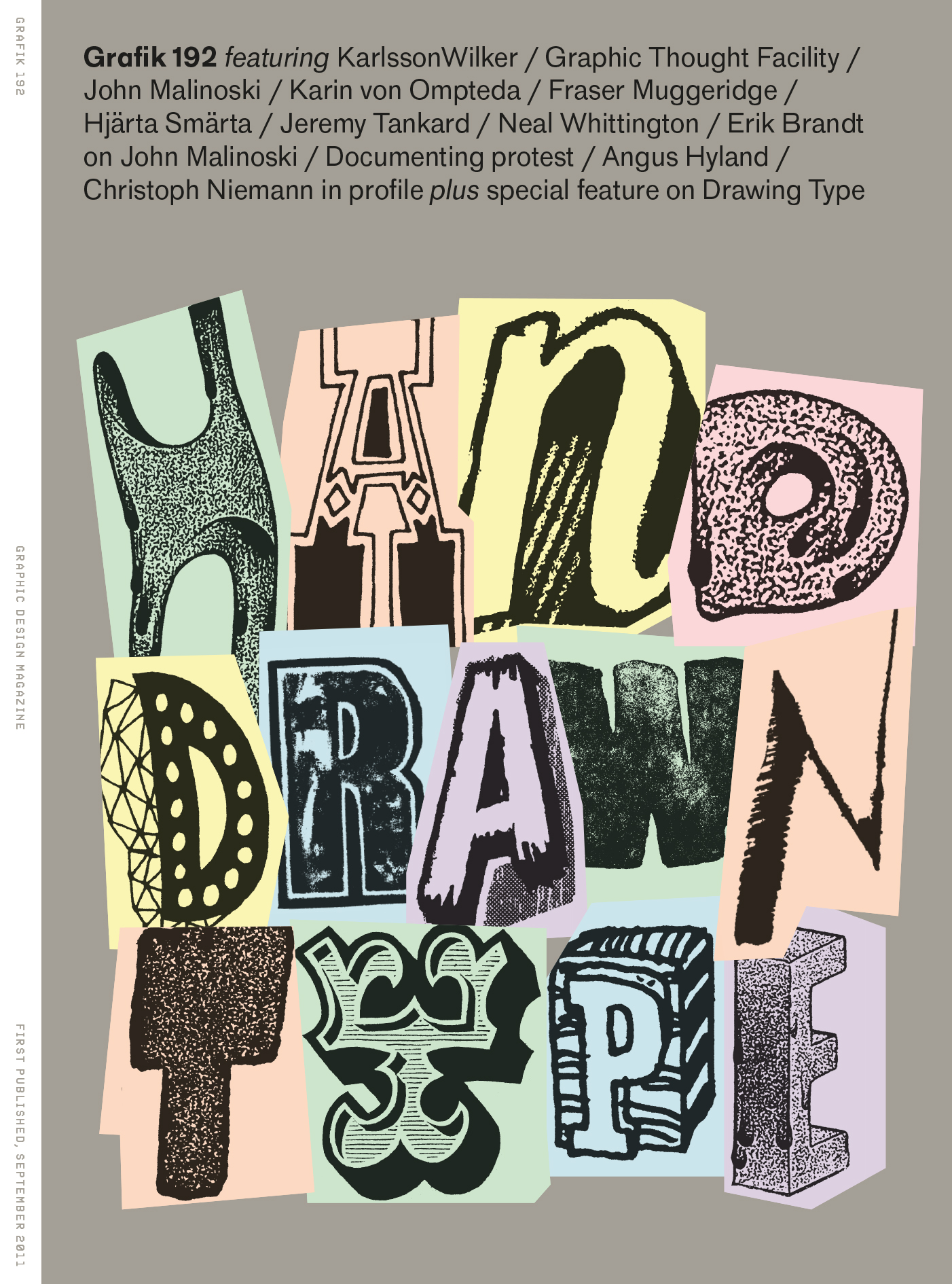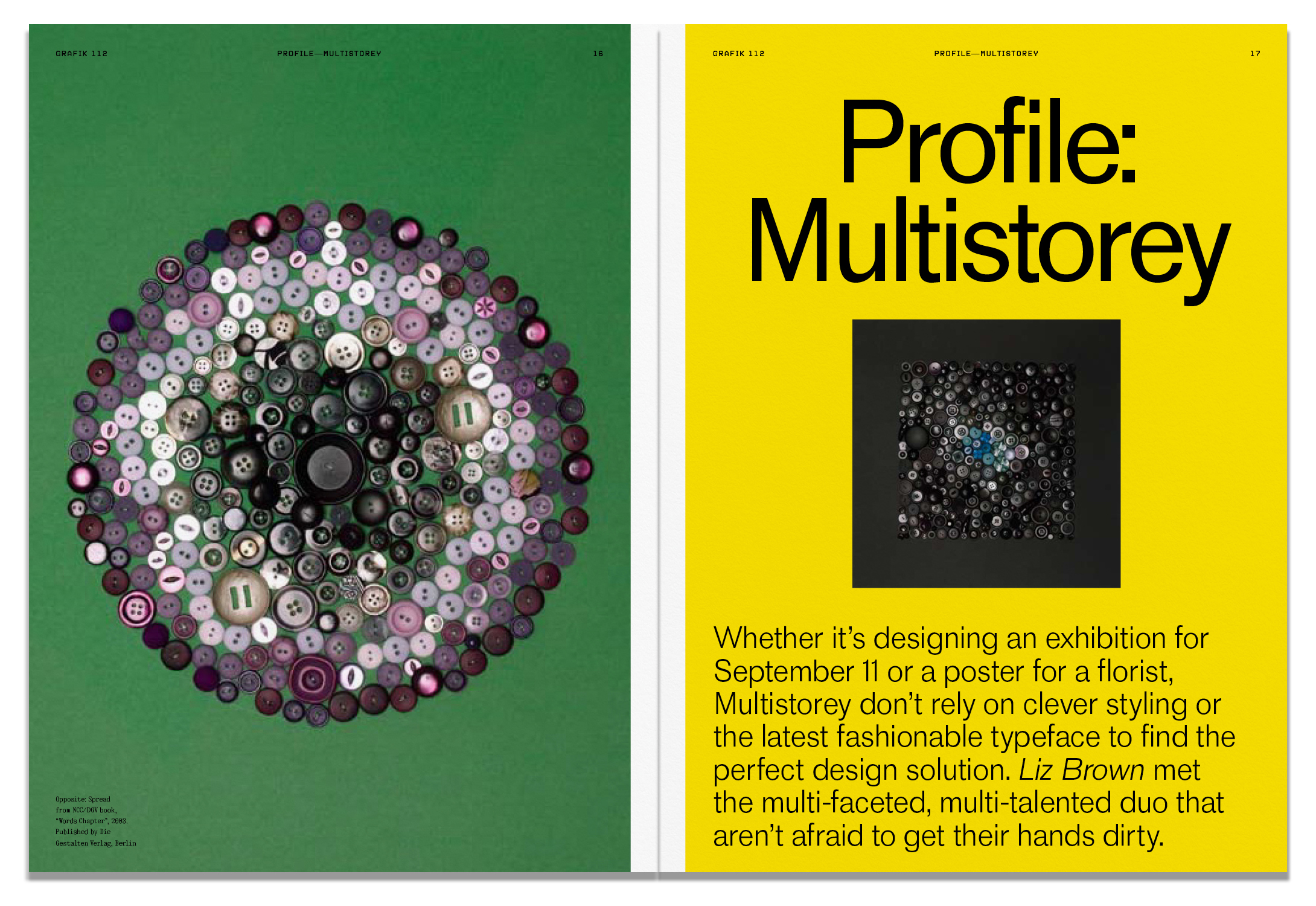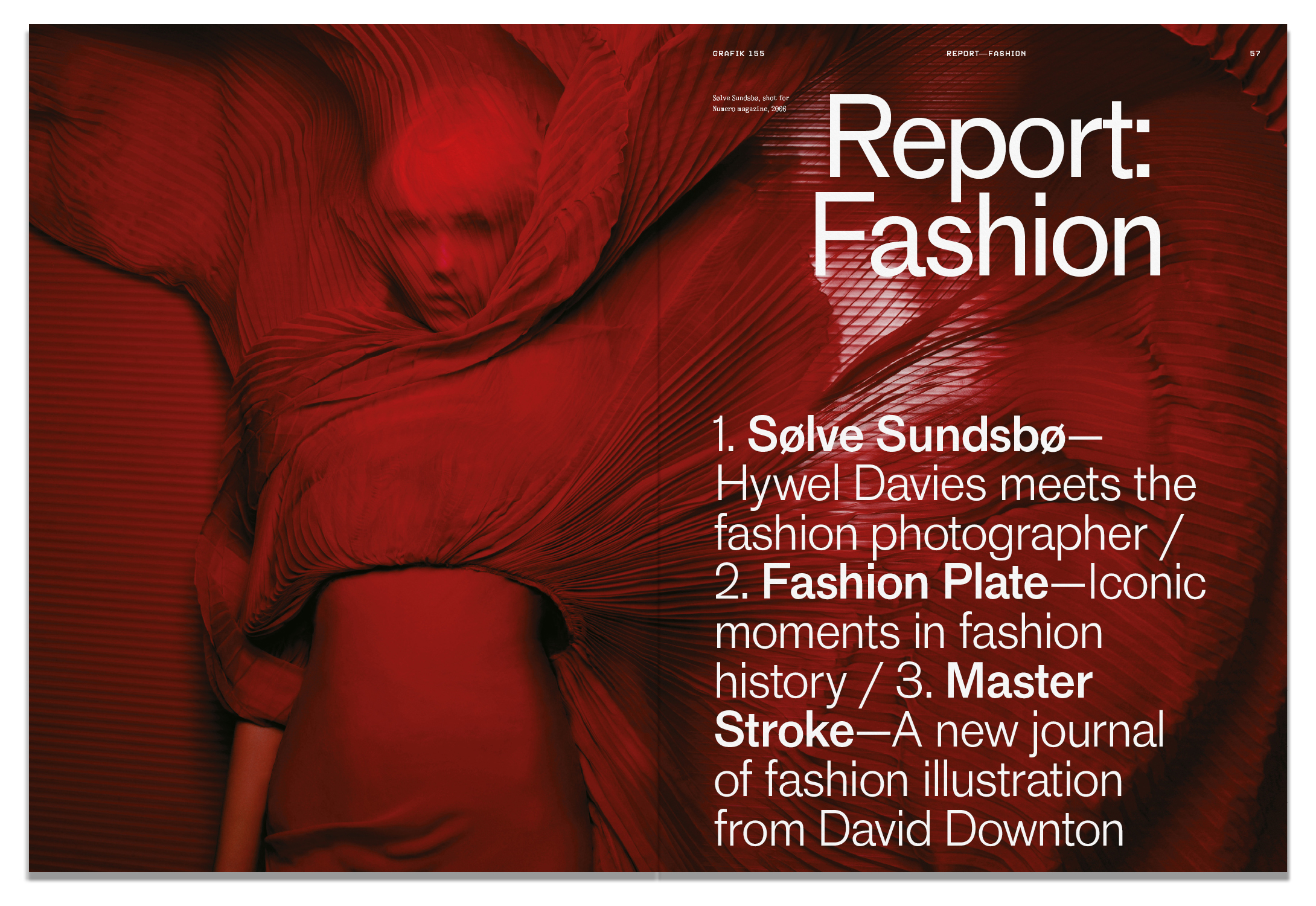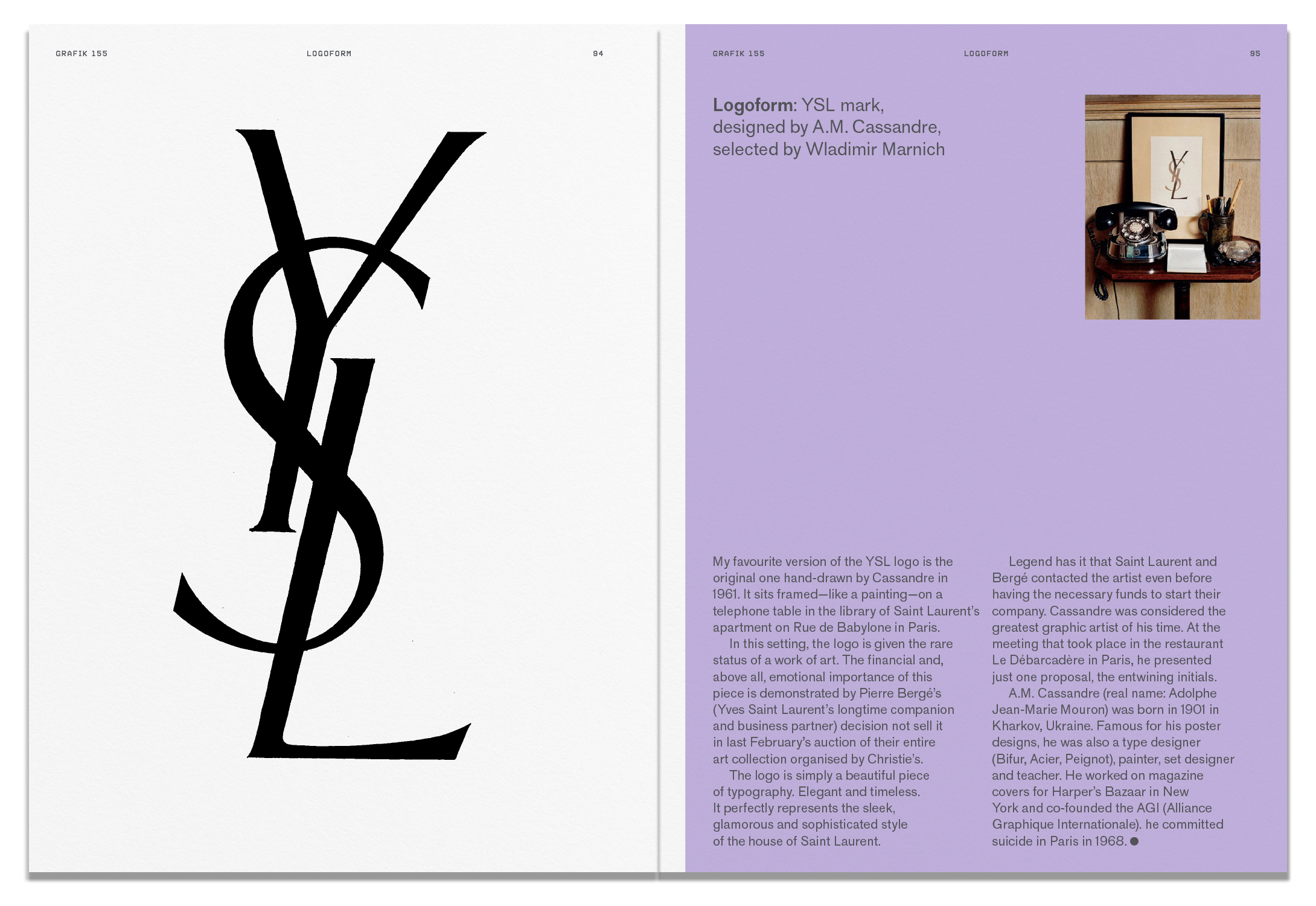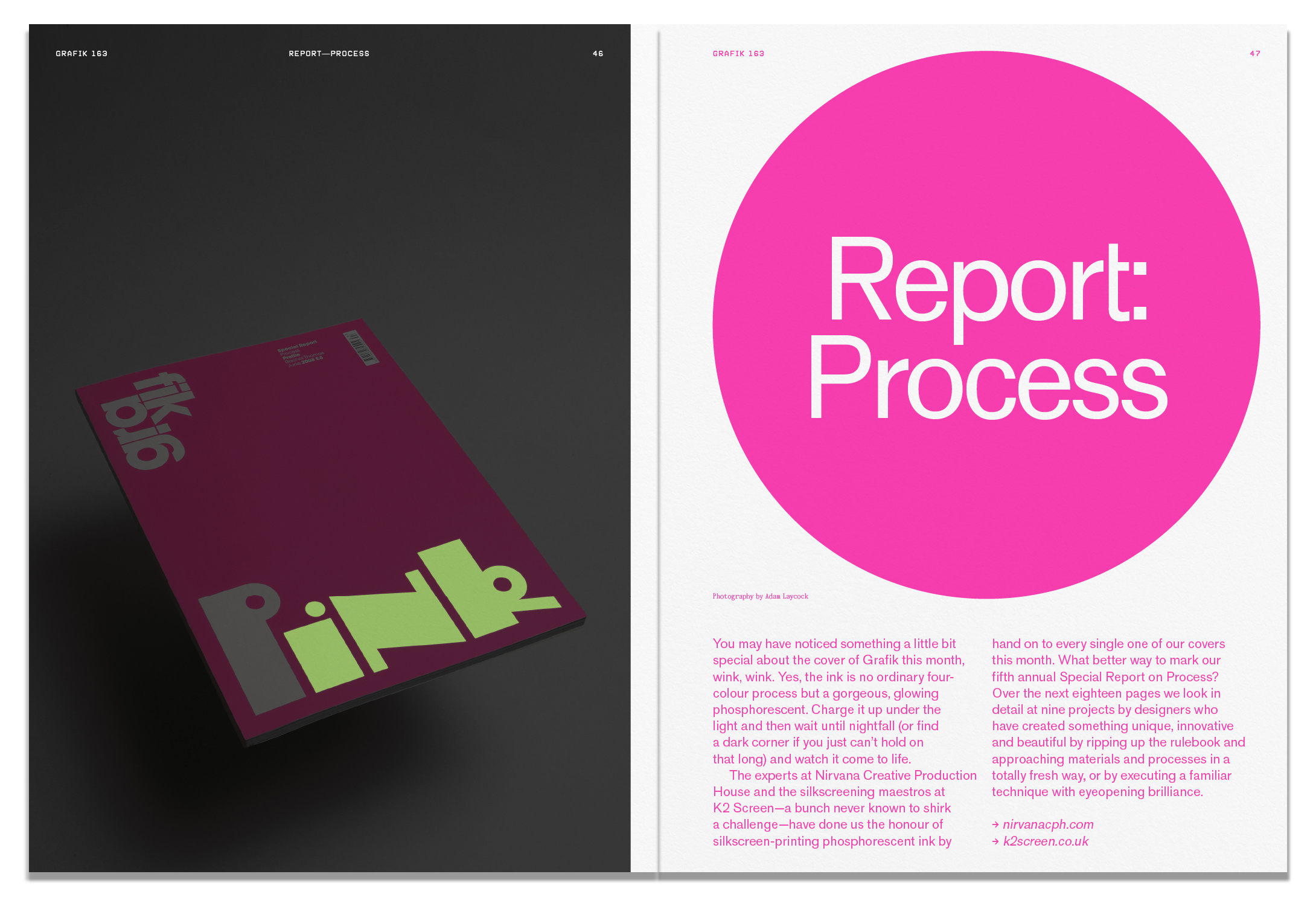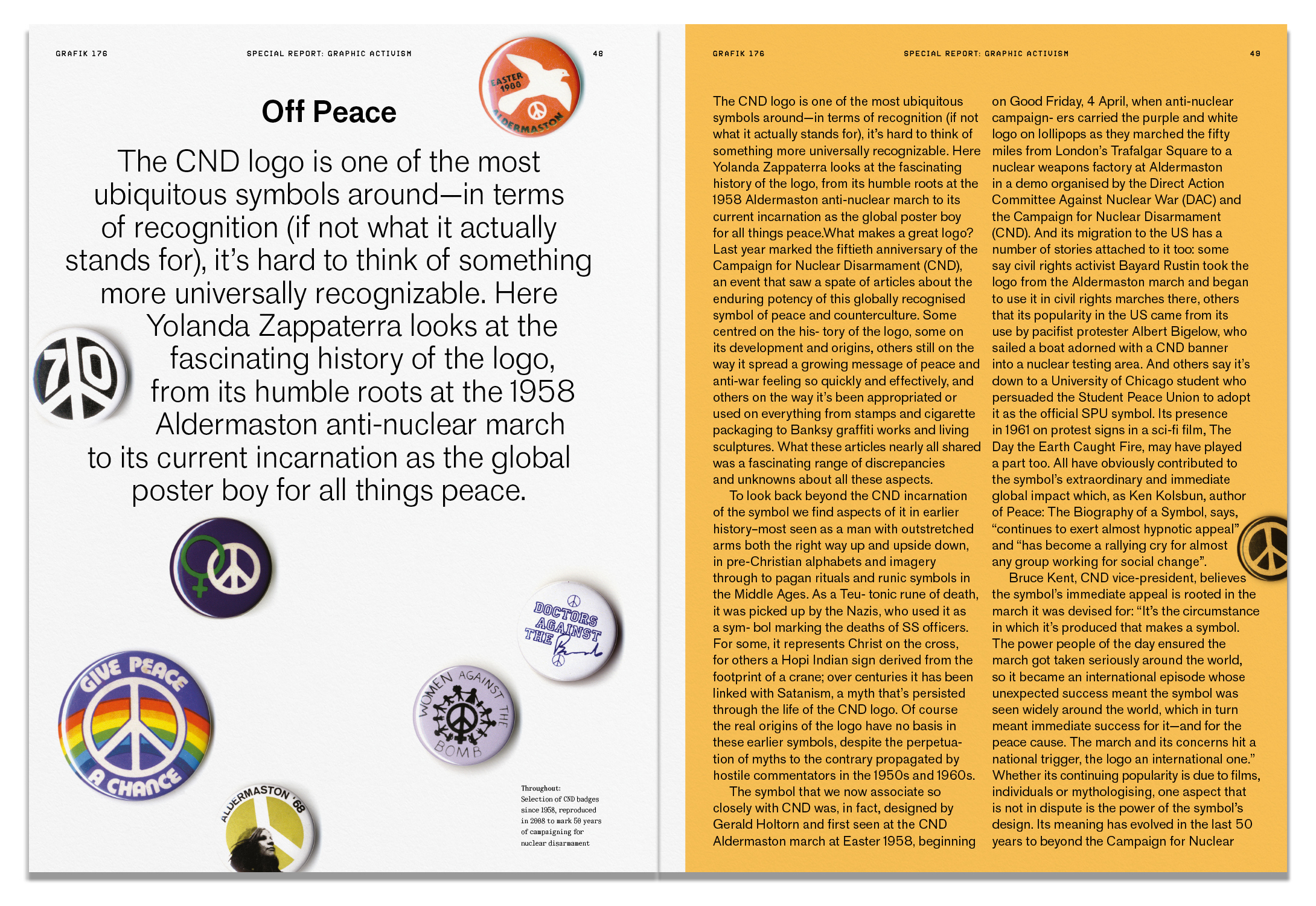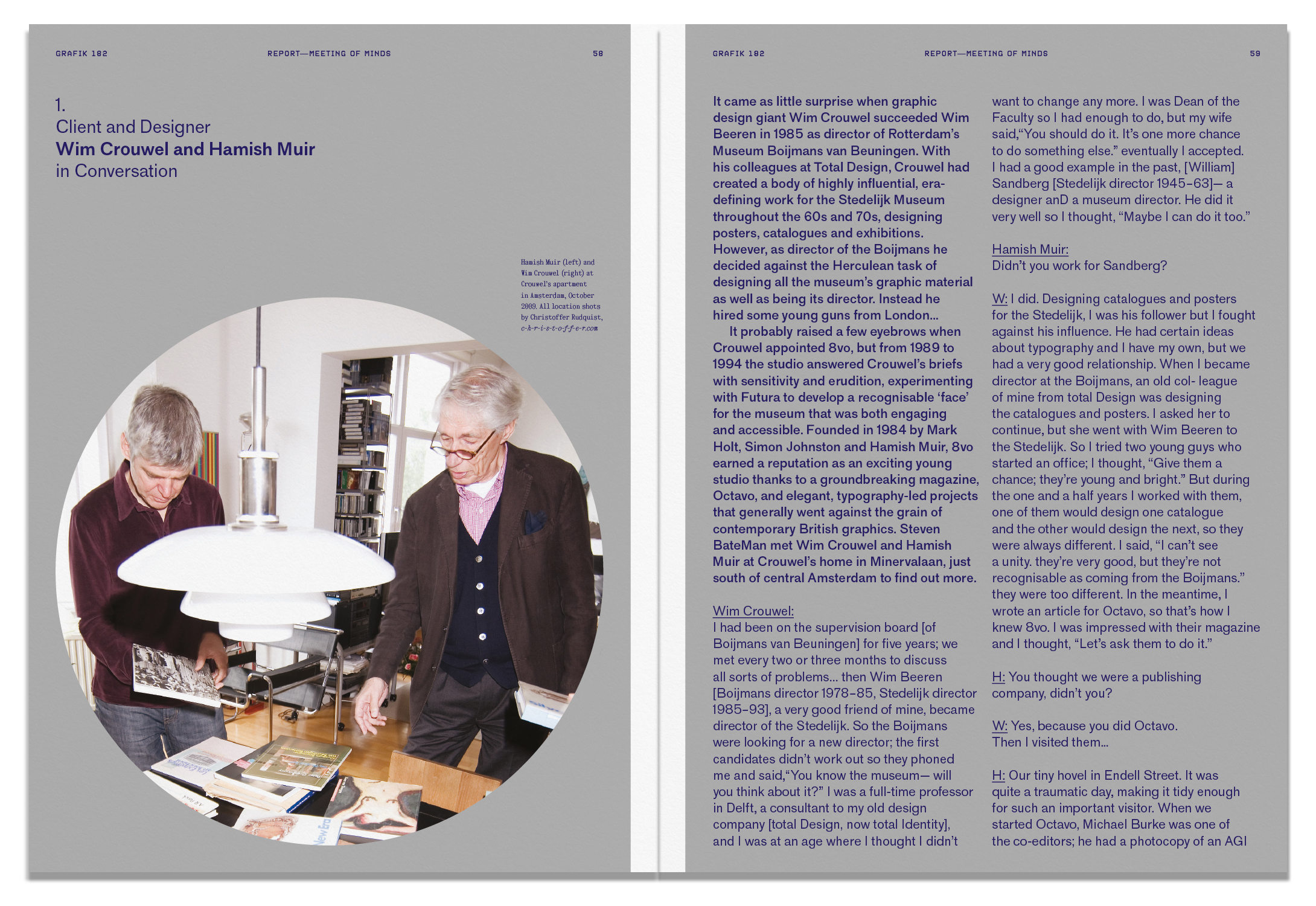 publication index︎
---
The Grafik archive
︎ Visit the Project archive here
As I write—in 2021—it has been a decade since graphic design magazine Grafik ceased publishing a print edition. It's with a tinge of melancholy that I look back on my association with the magazine—a title that meant so much to so many that it was resurrected multiple times (due to popular demand) before the motivating forces behind it—editors, Caroline Roberts and Angharad Lewis—decided to call time.
Over the course of 80+ issues and 8+ years (not including their time at Graphics International before hand), Caroline Roberts and Angharad Lewis, were unerring champions of graphic design and the many designers, image makers, suppliers, educators and critics this industry fostered, in the U.K. and all over the world.
Graphic designers may be an integral cog with the machinery that moves the publishing industry, but there have only ever been a small, select group of periodicals that catered exclusively to this sector. To the eyes of a designer in the early 2000s, Grafik enjoyed a rapid rise to prominence, establishing itself a beacon of aspiration and shared commons for many. I avidly collected each issue from it's initial relaunch as 'Grafik' (post Graphics International) and would pour over page after page of profiles, articles and opinions and pictorials.
Around this same time my practice would start bouncing between London, Melbourne and Amsterdam. Wherever I was based though, if I couldn't subscribe, I made sure I knew where the nearest newsagents was so I could get hold of a copy as soon as it was released.
---
Trolling, pre-trolling
As I shifted around from place to place I also started blogging, often about magazines. My first direct interaction with Grafik was after a bit of—what would probably now be termed—trolling. I wrote a rather unkind review of their redesigned editorial design special issue back in 2006. You often write these things assuming you're shouting into the void. In this case, at some point, editor Caroline Roberts very generously sent me a reply.
I'm not sure how or when perceptions shifted—but I'm very glad they did—as we kept talking after that and much later was asked to contribute to Grafik's Letterform series. Later still, I was invited to write a monthly magazine review column for the magazine which, to my quiet delight, became the sign off to each issue of the magazine, just before the colophon.
Writing a regular column for Grafik was an honour and initiated a sea change in how I conducted myself as a designer—embedding writing firmly within my design practice. It also helped bridge an awkward time in my personal life which had initiated a shift from London, back to Melbourne and I was thankful for a continuing connection to the city I'd spent so much time in.
---
From writing to designing
After writing regularly for the title over the course of a year, editors Caroline Roberts and Angharad Lewis invited me to take on the role of lead designer for the title. Ready to shift back to London again, I jumped at this chance.
By now it was 2009 and Grafik had weathered many of the storms that sank a vast array of well-established print titles during the past decade. I arrived in London and set to work on issue 187—the issue that never was. Soon after sending the issue off to print, Grafik had its funding pulled by a key investor and after the many strategies the editors had enacted to keep the magazine afloat failed, they were forced to cease publishing... for a time. Meanwhile my first as designer for the magazine was completed but never printed. The issue would later be released as a free download for subscribers and a Print-on-Demand version was also produced.
---
A comeback of sorts
Battle weary, but undaunted, the editors soon chose a new publisher from a raft of suitors. The magazine was to be relaunched as a bi-monthly. The structure of the magazine would be assessed and reassembled into a robust new format with a new editorial organisation in place—the editors forming a separate company, Woodbridge & Rees (on whose visual identity I also worked), to act as producers.
Together, we worked to establish new editorial design and branding standards. We decided there were still recognisable elements we wanted to keep including certain typefaces (although with some customisations) and the unique physical size of the magazine (originally decided upon by MadeThought back in 2003). Branding, promotional material and on screen design work would also be required.
I would go on to work on the title for a year and bi-monthly editions. At the end of their first year together, after the editorial team rebuilt the title's core readership from the ground up, the publisher closed the title. This appeared to be a desperate attempt to shift Grafik's hard won readership over to another, less well known graphic design title in the publisher's stable—essentially stealing from one magazine to feed the other. A strategy that did little to enhance the other title's international appeal, which seemed to be the reason for adopting Grafik in the first place.
---
Undead
Now recognised as a well established title, seen to be able to adapt to dire circumstances, Grafik would be courted, once again by a new cache of publishers, before shifting over to forecasting company, Protein. Protein had started a well produced print title of their own and the connection seemed promising. A new website for Grafik was released but a refreshed print title never materialised. Today, Grafik is in hands of yet another new publisher who was passed the baton from Protein some years ago, with former editors drawing a line under any further involvement.
I have to admit being a graphic designer, designing a graphic design magazine for other graphic designers was not an easy task—especially having been a reader (and a critic) of the title not so long ago. The core attraction though, was getting to work with a team (including staff writer, Anna Lisa Reynolds and previous designer and contributor, Dan Rolfe Johnson, amongst others) who not only cared deeply about the industry within which I had found a home, but were also a total joy to spend time with.
---
The Archive
One of the projects I took on, as lead designer—but also as an avid fan—was the consolidation of Grafik's digital archive. At the tail end of a secession of designers—including Nick Tweedie (who worked on the title as a member of MadeThought, Value & Service and Malone Design), Sea, Danni Calvi and Matilda Saxow—there was a mass of digital files, in various states, created through putting the magazine together to send to print.
This archive documents almost every issue of the title. Unfortunately, it also tells the story of when deadlines and amends meant certain issues were not archived well or files were lost, so it remains incomplete and in need of repair.
As a side project, which I dedicate time to when I can, I've started piecing together those missing parts with the aim of compiling a complete digital archive of the title from issue 107 to 193. This has involved the creation of updated templates for flowing content into. I call these 'archive editions', covers and spreads from which you can see here.
---
BTW If you are interested in this project and/or supporting the rebuilding of the Grafik archive if any way feel free to get in contact.
︎