January 2018.

Emergency Relief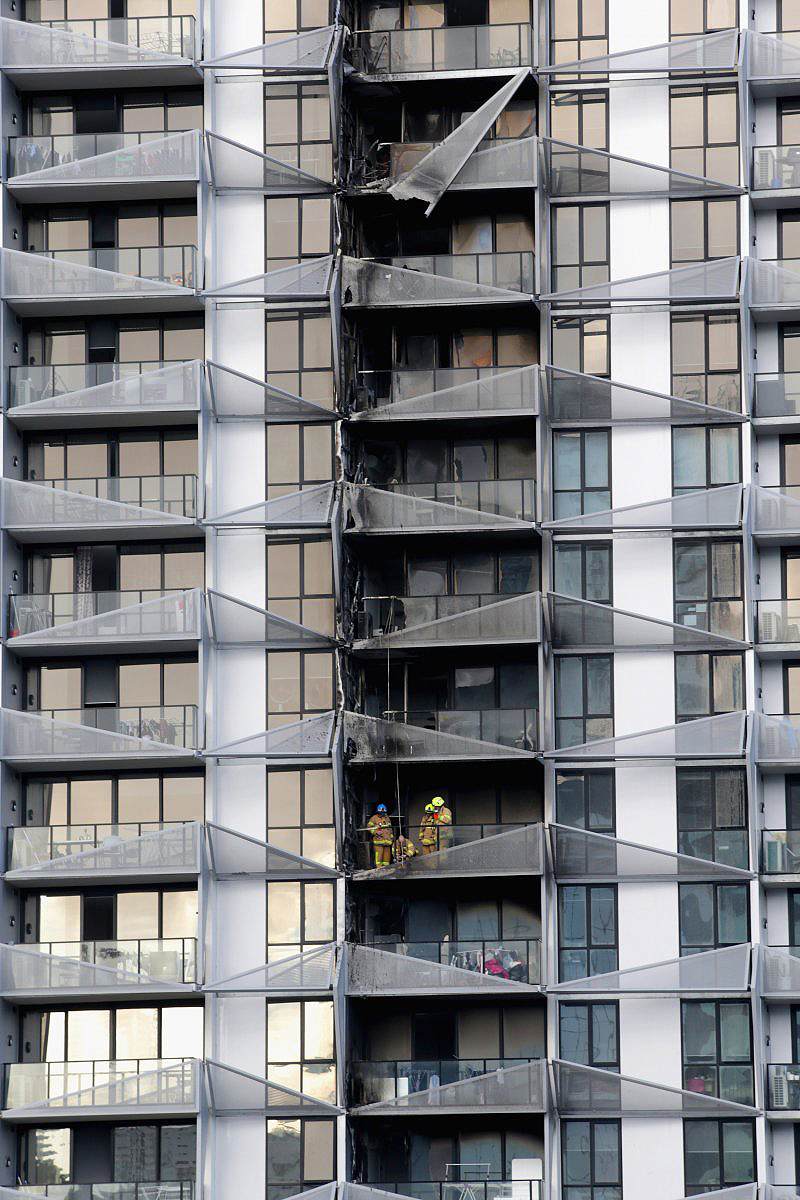 ---
Introduction
Occupied arrived at a time of political change and sensitivity around the types of dwellings being developed within the City of Melbourne and the surrounding municipalities. Concerns centred around the reshaping of inner city communities along economic lines, particularly in reference to The Australian Dream—a notion ingrained within Australian society since the 1950s, centred around home ownership as an ideal.
These freshly defined concerns were easily applicable to other cities where property speculation was rife and housing increasingly commodified. This is key to what Occupied hoped to communicate—that the urgencies experienced in Melbourne were becoming familiar concerns in cities around the globe and that collaboration beyond jurisdictions could provide, if not solutions, then 'ways forward'.
Provocation
In 2007, London's Tate Modern held an exhibition entitled Global Cities to help mark the tipping point at which more than half of the world's population were living in urban rather than rural areas. At the same time the first rumblings of what came to be known as the Global Financial Crisis (G.F.C.) were starting to make themselves felt a short walk across Millennium Bridge from the exhibition. The effects in of the G.F.C. in the U.K. and the U.S. would cause irreparable damage to these and similar economic centres around the world. In Australia however, the effect would be startlingly different.
With a relatively static economy, Australia only felt the tiniest of ripples of these dramatic economic events emanating from overseas. International investors and members of the financial services industry looking for 'safe havens' suddenly took notice of Australia's risk averse and un-dynamic financial sector, identifying the country as an attractive place to stash their cash. Bricks and mortar became the stable investment of choice for new comers and citizens alike. Barely a year out from the G.F.C., in 2009, the Australian Bureau of Statistics would announce that the floor space of the average Australian home had grown to be the largest in the world, out McMansion-ing even the United States.
That was the scene out in the 'burbs. In inner cities, there was the space, and antiquated planning laws, to allow developers to build high and cram as many 'living spaces' into their new skyscrapers as possible, creating clusters of monolithic apartment buildings that incidentally highlighted areas of the city where planning laws were most lax. Melbourne's Southbank area became a prime example of the types of unthinking housing edifices inflicted upon the city during this time, and have been increasingly criticised for creating a spate of luxury housing enclaves across the city.
Segue
Back in the U.S. and U.K. the repercussions from the G.F.C. were being disproportionately felt by the general populace who had formed a picture of a banking sector happy to siphon money from the public coffers to continue to prop themselves up via government bail outs. At the same time buildings around financial districts were emptying out as staff continued to be made redundant across financial and connected industries. 2011 saw the Occupy movement rise out of this environment, seeking to address these imbalances and inadvertently highlighting the wholesale commodification of inner city space that might otherwise be used as housing. As the Occupied curators note in their introduction: "Economic disparities may have mobilised the Occupy movement, but the focus of its protests was inarguably spatial."
Air Rights
Meanwhile, back in Melbourne former state planning minister, Matthew Guy, would introduce a regime that allowed developers hungry to include more apartments within property boundaries to bypass city council planning laws, as long as they promised to build high. The effect observers began to notice was the reverse of outer suburban McMansion-ing. Inner city buildings were getting taller but apartment sizes were starting to shrink.
Better Apartments
It would take the ousting of the previous state government and the launch of a discussion paper released by current state planning minister, Richard Wynne, in 2015 to begin to address the issue of living space within the state's over heated high rise development market. The Better Apartments paper was the first stake in the sand in wrestling back control of the shape of the city from developers who had found ways to manipulate existing planning regulations, some of which had not been updated for over a decade.
Also by this time, Melbourne had been identified as Australia's fastest growing city by the Australia Bureau of Statistics. Previous estimates of 8 million residents (almost double what it is now) by 2050 have been increased to 10 million after the release of recent census results. This has made the city a test-bed for the effect of accelerated development on urban spaces, the repercussions for living standards and the shape of cities experiencing similar population surges, in line with Global Cities' observation that more people were now living in cities than any other types of areas.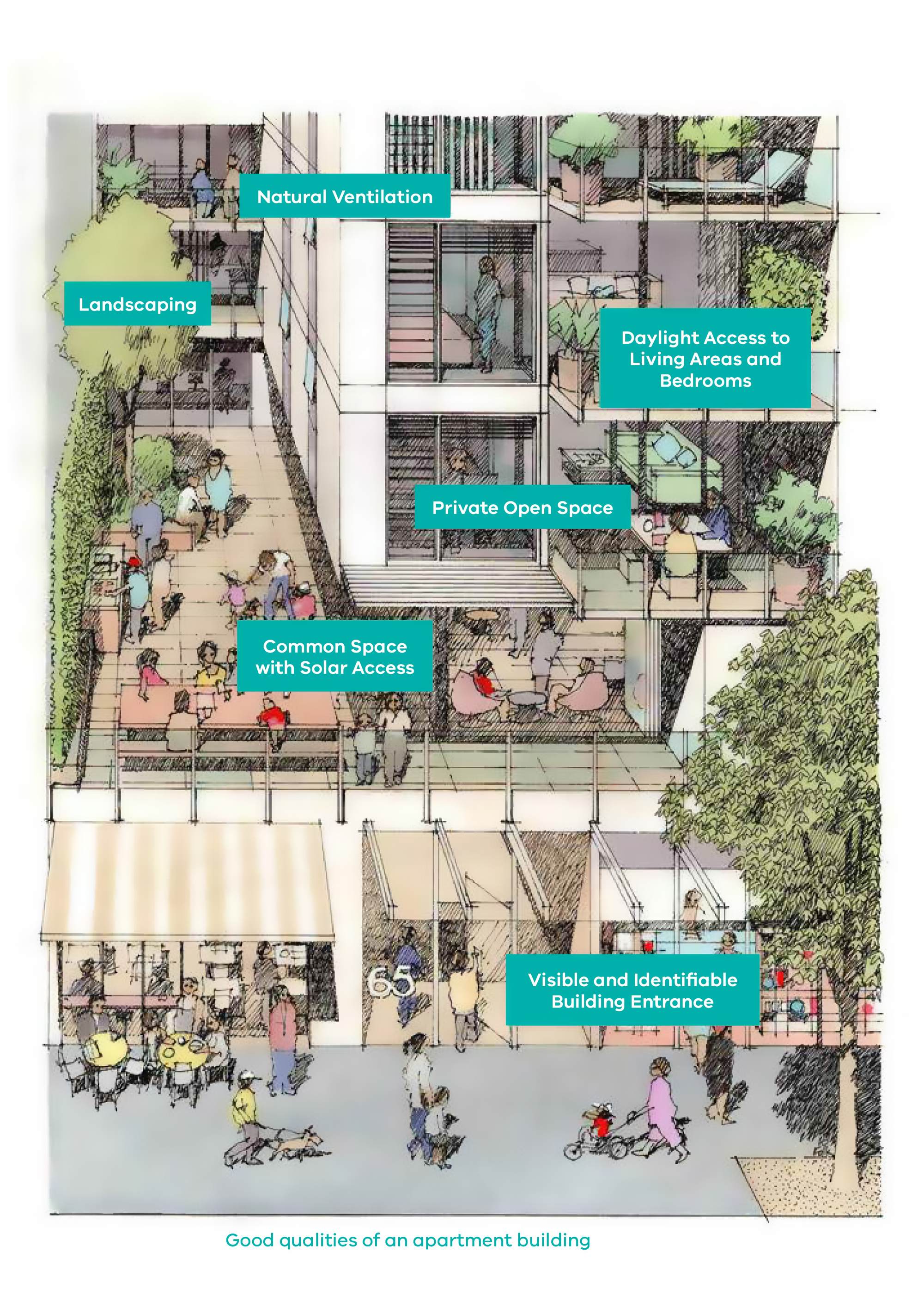 The Exhibition
With this backdrop, the curators sought to position Occupied on a more universal plain, outside of direct criticism of localised political and administrative systems. Instead, the exhibition collected visions of speculative future scenarios produced by "architects, artists, academics, filmmakers and dancers" interested in the devolution of domestic space, irrespective of geographical borders. The introduction to the exhibition states: "You will find no ideological certainties or universal solutions on display. The transformative ideas of our time will not be sweeping, grandiose visions. Today's creative thinkers must find space for an ever-growing populace within a finite urban fabric. The ideas that thrive in this context will be small-scale, contingent and combinatory, operating at the margins or the in-between."
A key aspect of the show was the design of an active space that directly referenced the transformation taking place within the city. A programme of events in collaboration with Open House Melbourne was produced that ranged from lunch-time table discussions to dance performances based on imagined future scenarios, to an open invitation to occupy an elevated space within the exhibition, referred to as Supershared, which was bookable online via social sharing services.
The name of the exhibition itself was asserted in bold letters across the glass entry door, suggesting the project rooms (as RMIT Design Hub refers to them) themselves had been co-opted in favour of an emergent space that intermingled the personal and collaborative, the domestic and the worker-day, the public and the private, the local and the universal.
Describing the space
Otherothers, the research based off-shoot of architectural practice Other Architects, (and co-curators of the show) designed a space that was split diagonally down the middle with exhibits falling into two camps, interior and exterior.
More traditional forms of exhibition displays were featured in the exterior section (such as works on plinths or displayed flat on walls), clearly visible from the exhibition entrance. A mixture of this and less passive, sometimes programmable displays inhabited the interior section, accessible through a series of apertures that punctured the wall in between them. 
 In addition to this main space there was also a third space titled In-motion which was darker with a much lower ceiling, positioned at the end of the exhibition, where video works were displayed. Supershared made up a fourth space, positioned like a type of 'crow's nest' above the interior and exterior spaces.
Exterior
The material aesthetic used within Project room 1 was deliberately left raw and malleable. The dividing wall running diagonally across the space making a connection with typical suburban house buildings by use of exposed wall studs, plasterboard backing and untreated timber. This pivoted neatly with the two architectural models situated in the centre of the space that also included exposed stud walls used as framing devices (see Key exhibit #1 below). The use of these materials also provided a deliberate sense of the exhibition being captured mid-evolution or being 'under development'. A too stringent or complete an aesthetic might have been seen as stifling discussion or dissuading participation.
[Key exhibit #1] Offset House, a stand-alone exhibit by Other Architects was originally created for the 2015 Chicago Architecture Biennial. The work consists of a series of architectural models, two of which were on display as part of Occupied. The first model represents a typical suburban block of houses, in a style common to Australia's outer suburbs, not dissimilar to the idea of the 'McMansion'. Other Architects have then increased the population density within this block using figures at scale, the same time eroding the building's outer shells in order to give occupants a wider variety of spaces to utilise. The resulting rise in communal activity within the frames of the houses also spills out into the spaces surrounding them.
The result being that fences demarcating ownership were removed in favour of shared playground facilities and exterior cladding was removed to create buffer zones, via balconies and outdoor areas, between newly compacted domestic zones. This approach also exposed the diminished and freshly divided spaces made visible within these larger shells. A second model isolates a single home, but at a larger scale, with similar alterations enacted upon it.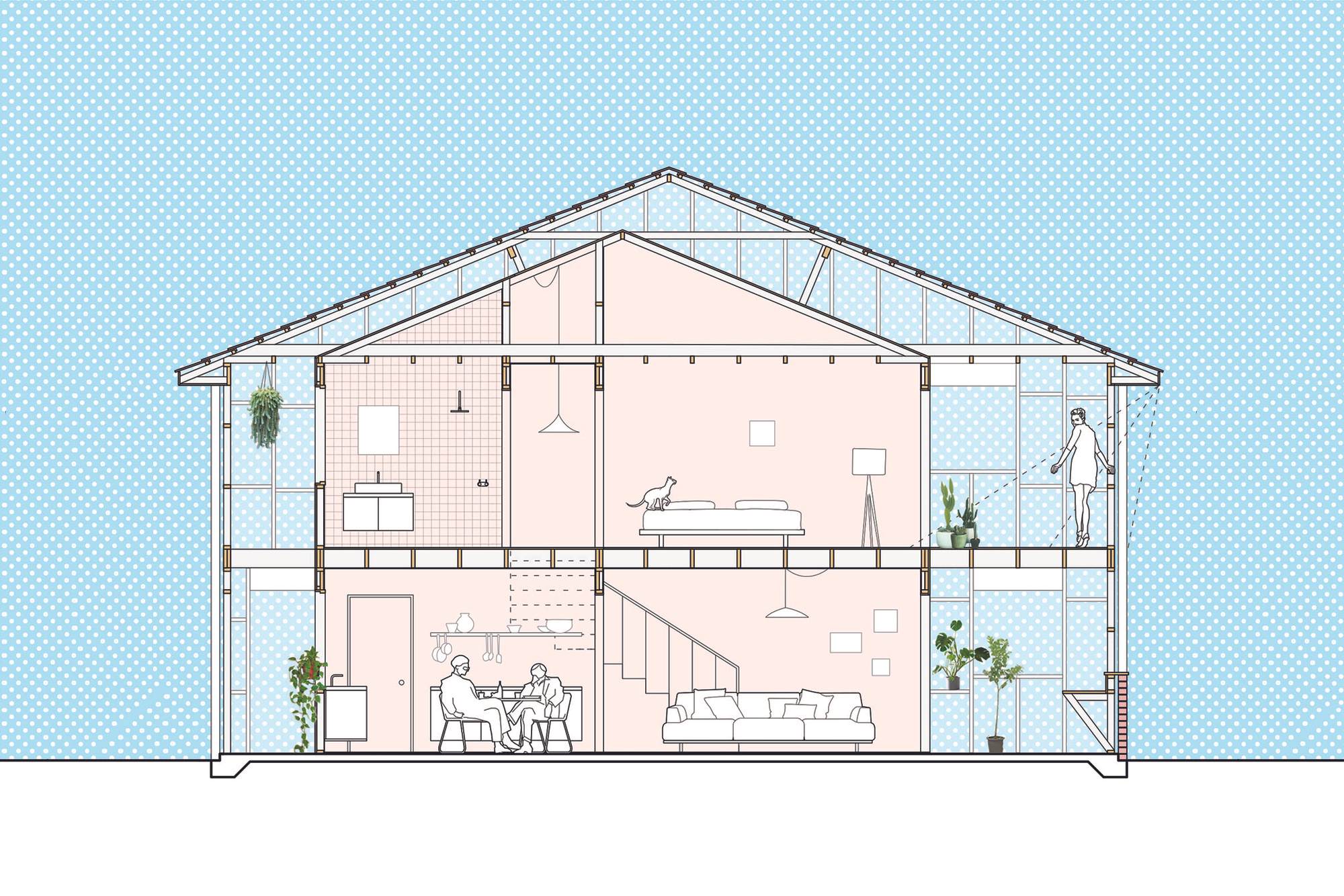 Interior
The 'interior' sections within Project room 1 were hidden behind the dividing wall on initial approach, reflecting a particularly Australian ideal where domestic activity is generally placed at the back of a house or property, away from the prying eyes of passers-by. The exhibits and programmed events behind this wall were then separated into a series of rooms of varying shapes and sizes. The door shaped apertures becoming invitations cross their collective thresholds and venture further in.
Once through there were a range of projects displayed in a variety of ways. There were passive re-inactions such as Andres Jaque's Rolling House for the Rolling Society, a speculative work from 2009 which took an EU-centric look shared living spaces and how they might evolve. There was Spacemarket, the presentation of a social media feed and app initiated by Perth-based architectural firm Many Projects, as a way to open up disused space within the city to it's residents. There were 4 other projects in this section, each with their own 'room'. The last exhibit, at the back of the room was 'dressed' to resemble an incidental, slightly drab and lived-in domestic interior which was occupied by a resident spasmodically throughout the show (see Key exhibit #2).
[Key exhibit #2] For Never Discuss Politics at Home, Chilean architectural research collective TOMO, installed Leandro Cappetto, a member of their group, within a domestic scenario tasked with challenging the sanctity of the home as a place shielded from political and economic forces. Every afternoon from Wednesday to Friday for the duration of the show Cappetto treated this space as his home, abet a theatricised version of the idea of 'home'. The space included a ratty old armchair, Formica table, milk crates for storage (a stable of many student houses) and a stud wall partition behind which was a rudimentary kitchen. Outside of Cappetto's allotted habitation times visitors we invited to make themselves at home within the space where Cappetto would often leave notes and works-in-progress for visitors to look at.
This project also raised the question of participation within the exhibition context. With a scarcity of visible cultural institutions for the earnest study of art and design in the city, and indeed around Australia, performance is often seen as a tool for luring the general public into visiting cultural spaces. For Occupied, participation was framed as a particular type of activism that the speculative curation can provide a framework for. The question becomes one of usefulness. How useful is performance, or other forms of programming, in encouraging participation? What useful outcomes are produced by this and other forms of active (as opposed to passive) participation within the limits of curation? What is sustained?
The Curators
The curation team for Occupied was made up of two architects, Grace Mortlock and David Neustein, both from the firm Other Architects, along with lead curator at RMIT Design Hub, Fleur Watson. As a group the three curators chose to disperse their individual voices amongst the various themes and activities that make up the exhibition and accompanying programme.
They also sourced projects from similar speculative events such as architecture biennials, conferences and similar events. Choosing these distinct channels also allowed access to an international cast of contributors from a cast list of cities such as Sydney, Perth, Brisbane, Bangkok, Santiago, New York, London, Paris, Milan, Barcelona and Madrid. Tapping into this cycle of speculative works that have been referenced and reframed through multiple exhibitions and events also further dispersed the fingerprint of the curators.
Within the context of contemporary exhibition making in Australia, this approach is not unusual. There is often an unspecificity, which could be perceived as a lack of confidence, in presenting concrete outcomes. In these cases, the ideal would seem to be to have an exhibition transformed in unexpected ways over it's duration. Visitors should then be imbued with a sense of having helped plot the exhibition's course, to an extent.
Another common thread within contemporary Australian exhibition making that has really taken hold is the idea that to really engage with visitors projects should no longer be seen as static or merely capturing and archiving a moment of observed culture. For Occupied, projects were chosen from as far back as 2009 but were explicitly selected to provoke discussion about current events, rather than cataloguing the past. The historical context of each work deliberately obscured.
The curator's address both these concerns in the exhibition catalogue's introduction stating that: "The intent here is not simply to create spectacle or to activate benign participation, just as it is not to act as an expert or historian within the museological tradition. Rather, the position is one situated within an emergent form of curatorial advocacy and activism."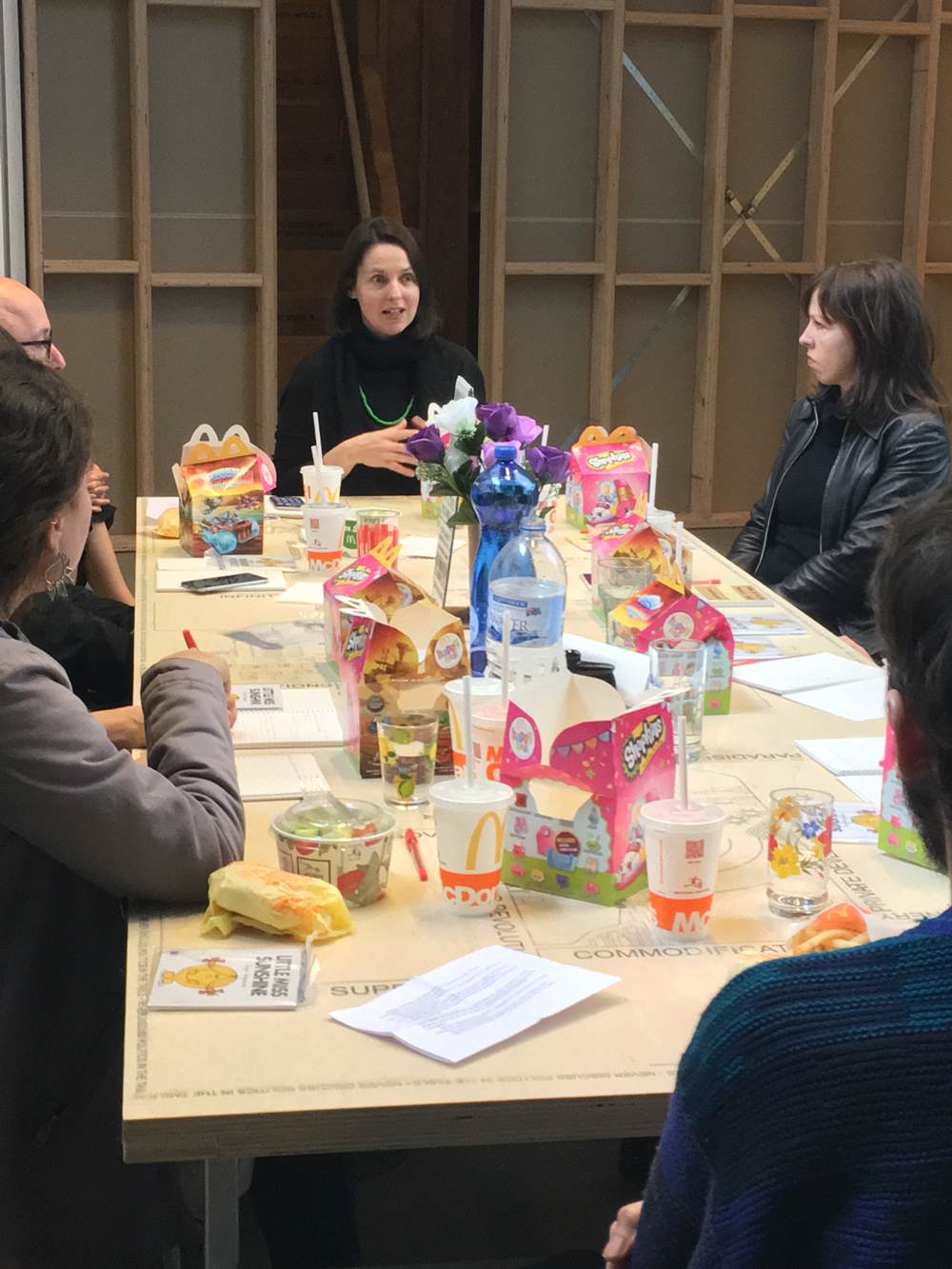 Afterimage
The impression left by the show was one of a state of urgency, a need for speed, on a universal plain. Ideas around home, housing, domesticity, accommodation and private space were shown to be in a state of flux with historical definitions now unpinned, although with a steady avoidance of dystopic scenarios. What you came away with was the idealistic notion that ideas are a currency that surpasses mere economic value.
What is also emphasised is that domestic spaces do not occur in nature. Ideas around the 'home' and 'housing' have always been created, designed and performed. If anything, during this recent era of societal dissonance, preconceived ideas around the 'home' have gone off-script. We now accept visions of a generation having to shrug off monetary concerns in adapting to privatised accommodation like the co-living initiatives set up by companies such London's The Collective or The Student Hotel group in the Netherlands. Recent news articles have continued widening their focus on issues surrounding nationalism and immigration, moving on from discussing how to house refugees to definitions around the term 'stateless'.
If anything, the sense of urgency elicited via the Occupied exhibition (and implied by the speedy simplicity of the exhibition graphics designed Sean Hogan) has only accelerated. As useful, current and as energetic as this show was, there is a vision whereby for this projects to become truly useful and provocative it would have to be restaged and updated on a regular basis, not just travelling but evolving over time.
---

Submitted as part of the Design Curation & Writing MA at Design Academy Eindhoven
as part of an assignment for Justin McGuirk for the Design Museum, London.
Tutors: Tamar Shafrir & Alice Twemlow.
April 2018.

Expanding the
Making of
Modern art
 A very recent history of versioning
One of Google's earliest ventures into capturing physical objects for a digital realm came in the form of their Google Books Library project. It wasn't huge leap of imagination for the company to move from capturing the written word in digital form via blogs and online media, to transposing whole books of written text in a similar manner. In fact, the blurb on the current Google Books site suggests that digitalising whole libraries was the goal of a 'web crawler' nicknamed BackRub [1] that Google founders Sergey Brin and Larry Page built as far back 1996. In wasn't until 2002 though that Google would turn their attention back to where they reportedly started, pulling together a small team tasked with the goal of working out 'How long would it take to digitally scan every book in the world?' [2]
There were already similar projects underway such as Project Gutenberg (which exists today [3]) and the Internet Archive's Universal Library Project [4] but being an independent commercial entity, Google would approach the collection of written works in a broader, more aggressive and expansive manner than their institutional and open source-based peers. For the next three years 'Googlers' would happily ignore issues around copyright and ownership in a fever of scanning and capturing. That was until in 2005 when The Author's Guild, a US-based advocacy service for book authors, issued a legal notice asking Google to put a stop to the Google Books project citing 'a plain and brazen violation of copyright law'. [5] This legal case would drag on for another 10 years until 2015 when it was ruled that Google's creation of digital 'versions' of existing books was considered 'fair use' and therefore, legal. [6]
Over the course of ten years of legal wrangling, a number of case studies were presented that seemed to cause a sea change in people's attitudes towards Google's rabid digitisation of whatever written material they could get their hands on. To many minds the inherent usefulness of the Google Books project, helped by it's visibility, was enough to validate its continuance. Aside from the preservation aspect, it was pointed out that digitalising so many titles and maintaining them in one place opened up a whole new library for those with poor eyesight who rely on electronic readers to reinterpret books for them.
For some the question shifted to concerns away from copyright and ownership. Artists Andrew Norman Wilson became concerned with the labour involved in the process. For his ScanOps project [2012-ongoing] he sifted through Google Book's burgeoning archive to find photographic evidence of the little-talked about labour force responsible for the scanning. In his images you can clearly see the hands of the workers accidentally captured whilst positioning pages and archived as pages in the books. [7]
 The digitisation of objects
The Google Cultural Institute project took a very similar concept to the Google Books Project but appears to have had a much smoother ride. Google learnt from their book scanning project that to negate concerns over ownership they had to bring copyright holders along with them from the start. With this in mind they set up the Google Art Project in 2012, [8] under the auspices of the recently launched Google Cultural Institute, having enlisted a number of well known and respected cultural bodies from around the world such as the Tate in London, the Metropolitan Museum of Art in New York and the Uffizi in Florence. [9] ︎
︎ The goal, this time, would be to digitise entire museum and gallery collections, starting with high resolution images of two dimensional works and works on canvas before graduating to the scanning of sculptures and larger works to create three-dimensional models that could be 'picked up' and spun around via virtual space enabled web browsers.
Part of their offer to cultural institutions was to also create 'street view' enabled viewings of their spaces, untethering museums and galleries from their physical locations. This works in a similar way to the paper maps you can get when entering a museum or gallery, only instead of locating the viewer within a space, the space unfolds around the viewer. This also creates yet another 'version' of the works on display, now set in aspic, frozen at the moment in time when this virtual tour was first recorded by Google's harness mounted 'Street Trekker' camera. [10]
 Changing vantage points
When Rachel Whiteread chose to exhibit her casting of Aldous Huxley's old workspace at the BBC (the original 'Room 101') within the Cast Courts at the V&A Museum [11] the 'newness' of this work highlighted the paradoxical nature of these galleries, homes to copies of original sculptures and architectural pieces such as Trajan's Column (cut into two pieces) and Michelangelo's David, since the late 1800s. [12] The institutional value of these copies was bought to the fore. It was a chance to recognise the artistry and history of copy making. The V&A's cast of Trajan's Column now had equal billing with piece of 'original' work as contemporary as Whiteread's 'Untitled (Room 101)'.
In the 5th room of the new semi-permanent exhibition, The Making of Modern Art at the Van Abbe Museum [13] there is a great deal of evidence of this idea of versioning within musatorial fields. Co-curators The Museum of American Art, Berlin, [14] have no qualms about reproducing any kind of artwork, often in paint or pencil, even when these different versions are placed in close proximity to each other. And there is a placid acceptance of their relationship by most visitors. Whether or not it's assumed these are original artworks is rarely commented on.
 Mapping and models
Versioning as a means for expanding on stories of art already occurs within The Making of Modern Art exhibition at the Van Abbe but this could be pushed even further with the incorporation of some of the recent technologies mentioned above.
A street view style map could give visitors an almost forensic viewing platform from which to interrogate the works and ideas contained within. An accompanying printed diagrammatic map could highlight vantage points where the Street Trekker's camera took these recordings for visitors to review later online as a type of continuous souvenir.
Three dimensional models of works within the exhibition could be added to the Google Arts & Culture database and exhibited in physical spaces. Allowing visitor to 'handle' artworks without the potential to damage original works also on show.
When considering these recent digitised formats suddenly the versioning that is already occurring within radical exhibitions such as The Making of Modern Art is expanded into new realms and dimensions that can only aid and attract visitors eager to interrogate ideas that have seemed so static up until now. 
August 2010.

Falling in and out
of love with
the Newsagent
This is a big deal for me. Ever since I was a kid—regularly mooching up and down the luxuriously wide aisles of the Boronia Village Newsagency—the humble newsagent has always been my first stop when heading out. It's the first place I seek out whenever travelling. Friends will tell you I have a hard time going past one without stopping by. I'm particularly embarrassed to recall a Christmas walk one year through an atmospherically empty London town—with my partner at the time—that included a brief diversion when I spotted a newsagency that looked like it was open, only to discover the staff were just utilising a quiet day to shuffle some stock around. See, embarrassing, huh. But then the local newsagency has always been my compass and my guide. This is no longer the case.
I want to say the iPhone has replaced the local newsagency as my first port-of-call for that familiar rush of information, but that's not entirely true. I think I have just become tired of the newsagent's lack of ambition. Newsagencies don't change. A whole industry in flux swirls around them and they stubbornly stay the same—only with less and less titles to stock on their shelves. Our unambitious local newsagents are only partly to blame though. The crux of the problem with the waning appeal of the magazine stockist lies in distribution.
The most common method of magazine distribution is over complicated and severely outmoded. And it has been for a while now. The past few years have seen this interdependence—between the newsagent and distributors—eroded even further. You see, when the newsagent was the sole high street purveyor of printed periodicals distributors could hog-tie magazine publishers into highfalutin deals in exchange for stuff like eye level shelf positions, numbers of stores they could be stocked in etc. Not that publishers could be guaranteed that their chosen 'sweet spot' would be where their magazines would land, or even if they would reach the stores they were hoping they would. You could say it was an inexact science. Doing convoluted deals with big distributors was, is and, it seems, will always be a false economy.
Browsing is a key selling point for magazines. If you go into a newsagent and they try to stop you browsing just say 'I ain't buyin' nuffing without looking at it first.' There aren't a lot of newsagents with no browsing policies because their magazines simply wouldn't sell. What's happened in recent times, in the U.K., is that the magazine industry lost pretty much all of the big stores that had room to lavish on comfortably wide aisles and ample shelf space, along which visitors could browse in relative comfort. Places like Borders and Virgin Megastores etc allowed customers to flick through a variety of magazines without the pressure of the store owner constantly watching you out of the corner of their eye. This was important in giving potential readers the freedom to explore a range of titles.
The lack of interest and innovation smaller newsagents have, and the competition for the sweetest shelf space caused by over complicated distribution deals, have promoted a sort of 'gulp and go' culture, i.e. magazines are often treated like the chocolates bars and crisps that seek to engulf them. Quantity over quality is the natural theme in this environment. Still, bland repetitive mainstream mags like Heat and Nuts etc continue to struggle for relevance against a backdrop of falling advertising revenue. Mainstream publishers, together with your commonherd newsagent, have thrown their core product up against all manner of cheap and easy consumer conveniences and—in the process—started to cancel each other out.
So that's a whole world of problems for the far-too-humble newsagent to resolve… or die trying. It's also the reason I've lost hope any sort of recovery—but that's enough negativity… There are people with answers and a whole realm of possibilities for new forms of distribution already accessible to publishers and readers alike. More excitedly, they mostly favour the independent publisher over the corporate behemoths.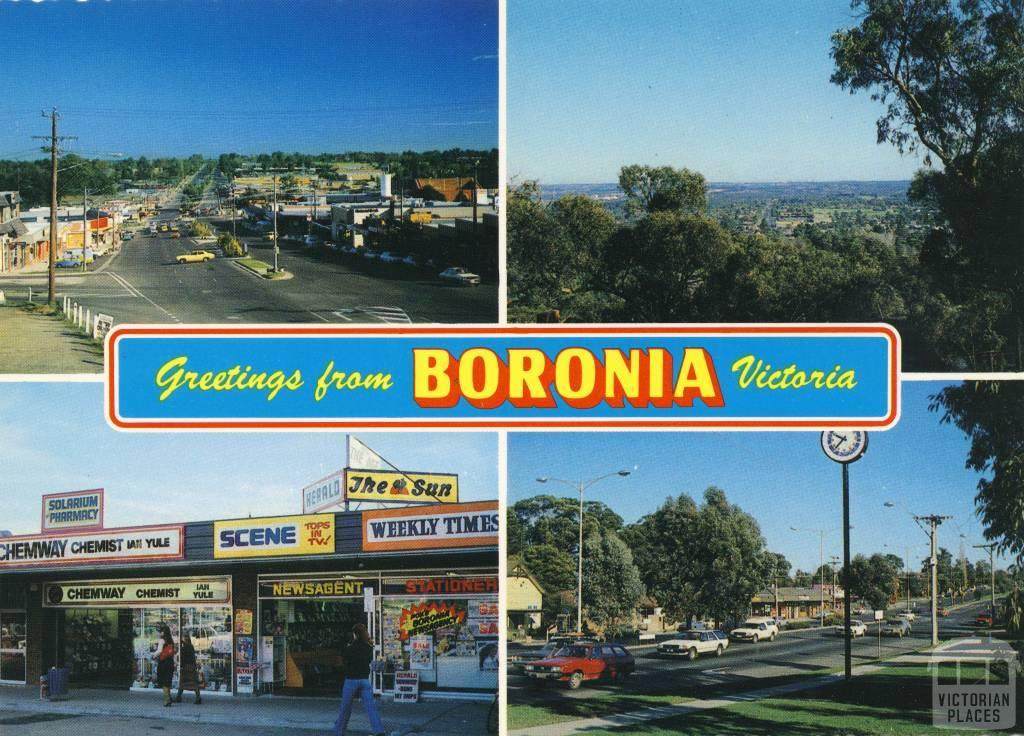 

 Niche distributors
So, the models of distribution that have kept magazine publishers going for so long are now broken. It's the time to move on. The recent digital explosion may have diverted readers attention away from printed matter but it has also opened up multiple avenues of distribution previously unimaginable. Take Stack for instance. The premise behind Stack is that, once you've subscribed, you get a series of carefully curated independent mags delivered to your door. Every delivery is a surprise. It's a unique proposition that opens up a whole new realm of magazines to adventurous readers. Since Stack launched only two years ago a number of other independent online distributors have been popping up. It's a safe bet that we'll see more indie distributors appearing online in the coming years, supplying all manner of ace publications direct to readers and opening up more channels for niche distribution.
 Print on Demand
I've been banging on about print-on-demand for a few years now, as have a number of other emergent publishing evangelists. Truth told, growth in the popularity of Print-on-Demand has been slow and there's is still a long way to go in terms of mainstream recognition. The problem of cost is one that has yet to be solved. MagCloud is edging closer to a viable proposition for publishers and their recent focus on distribution can only further the cause, with their new iPad app allowing readers to browse whole issues and then purchase printed copies at the tap of a button. More print-on-demand services keep popping up too, such as ubyu who offer a wide range of bespoke options for book and magazine designers. I've even heard traditional print houses flinging the term around and beginning to utilise digital printing technology to offer publishers shorter print runs. Then there are also the tiny specialist printers such as Ditto Press using Risographic techniques to offer bespoke print runs. It will be the point when print-on-demand services combine distribution with their core offer that will be key here though, and all eyes should be on MagCloud at the moment, to see how their recent bold experiments work out.
 New Places to Browse
All this online activity is fine but nothing beats being able to physically pick up a magazine and have a flick through. Browsing minus your browser is still an important way to lure and excite potential devotees. So what to do if newsagents aren't providing comfortable, attractive spaces in which to browse? NZ and Australian based retailer MagNation understood the importance of browsing to magazine retailers and seemed to have the answer for a while but fell into the trap of diluting their offer with gimmicky enticements and garish decoration that only confused visitors who came for the magazines, not the frippery. Berlin is a rare place where, it seems, anyone can afford to experiment with retail formats. Hence the city has hosted, and continues to host, a number of interesting magazine outlets such as Do You Read Me? and Motto Distribution's store. The recently opened Michelberger Hotel includes a huge magazine library in its foyer which could easily be seen as a homage to the act of browsing. In London, specialist bookstores such as Magma and Artwords fill this gap to a certain extent, but there's a massive chunk missing in London's retail scape for a place dedicated to magazines and independent publications. A place where readers can go to graze amidst a carefully curated crop of current magazines.
 Contract titles
One—often over looked—form of distribution, that's been with us for some time now, inhabits the realm of contract titles. Magazines produced for very specific audiences—contract titles utilise targeted distribution, such as inflight magazines produced for airlines or in store magazines produced for specific clothing brands. Contract titles have the advantage of not having to rely on being stocked on shelves in your local newsagent, thereby negating reliance on overly complex distribution deals. Their main disadvantage is that a good contract title can be hard to get hold of if you're not in the right place at the right time. Contract titles are hard to follow too as subscriptions almost unheard of.

The health of our magazine publishing industry and it's distribution outlets is inseparable. With publishers running about, flapping their hands in the air, stressing out about failing readerships, methinks the problem of distribution is something they've been over looking for sometime now. 
---

Published online via the Linefeed blog and in issue 3 of LineRead available via print-on-demand. LineRead was exhibited as part of the Walker Art Centre exhibition, 'Graphic Design: Now in Production'.
April 2018.

Interview with
Annet Dekker
for Open Set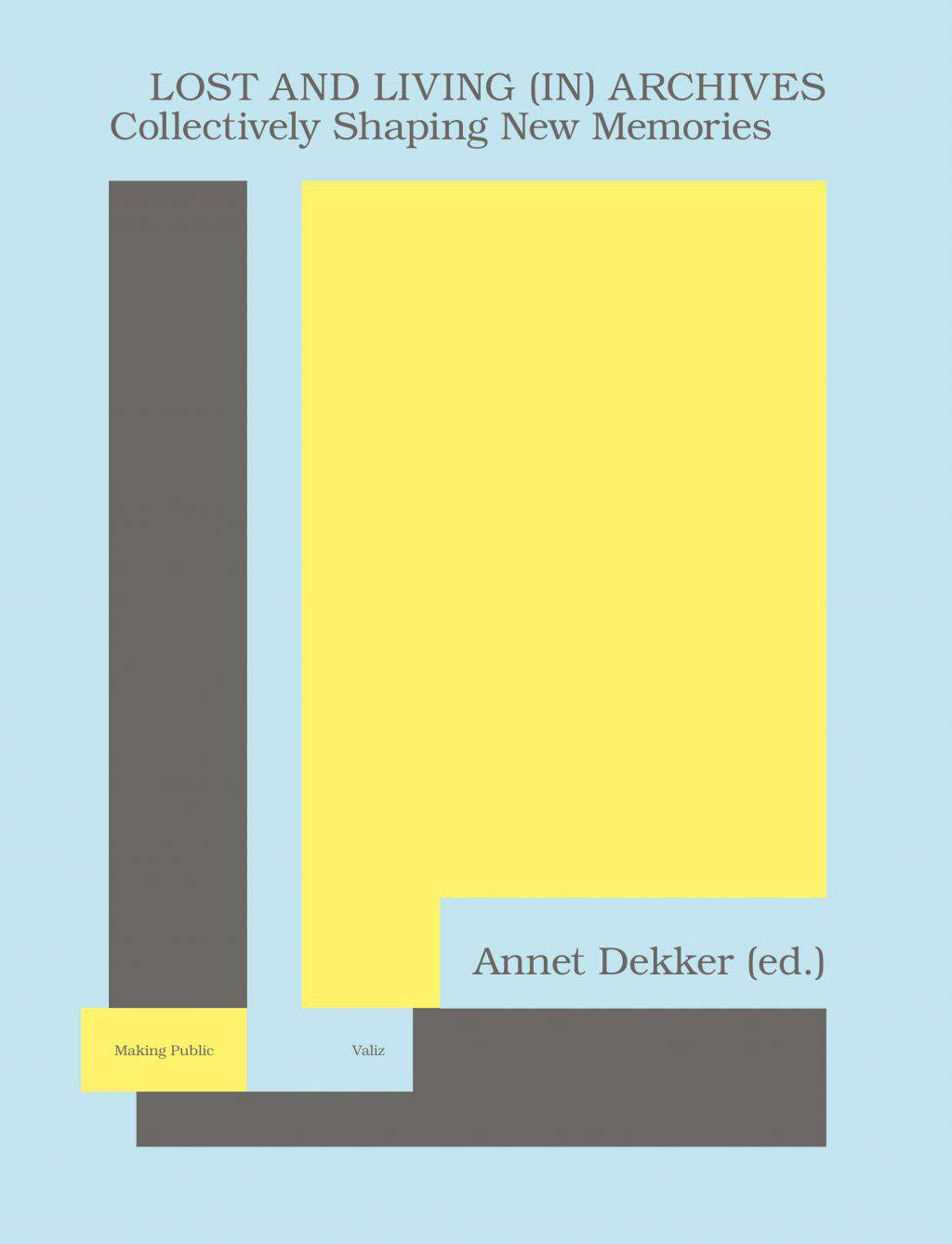 Cover of
Lost and Living (in) Archives. Collectively Shaping New Memories.
(Amsterdam: Valiz, 2017) edited by Annet Dekker.
Archiving as a practice has battled to keep pace with digital technologies since the proliferation of the internet in the 1990s. This inherently methodical activity requires time that digital economies rarely allow for. As Samantha Morton's character in Cosmopolis says, 'The future becomes insistent'. [1]
For decades now, many archivists have simply amassed as much content as possible and put aside worrying about the quality of it until a later date, under the assumption that emergent technology will provide solutions. Instead, the opposite has happened with the advent of Snapchat and the realisation that online technologies erode. It is only in very recent times that those working in the field of archiving have begun to accept ideas around forgetting, not keeping and letting go.
These are topics on the mind of Annet Dekker. From a background in the collection and preservation of 'net art' she does not describe herself as an archivist, but has become an authority on the preservation of digital content, producing collaborative projects on the subject such as the New Archive Interpretations series for Het Nieuwe Instituut. She is also training a new generation of archivists as Assistant Professor, Media Studies: Archival and Information Studies at the University of Amsterdam. We sat down in the cafeteria at AKV|StJoost Institute in 's-Hertogenbosch at the end of a full day working with Open Set Lab 2017 participants.
Michael Bojkowski
How do you see your position in relation to archiving and archivists? Would you say it's as more of an 'educator'?
Annet Dekker
Yeah. It's educator and researcher… and a 'mediator', I think.
MB
'Mediator' is interesting.
AD
With my curatorial work, I've always seen myself much more as a mediator between various parties—between the public, the artist and the space, as an example. And someone who can make things possible. I see that in the way I relate to the archive where I have a certain knowledge and I combine that with different things, and other people. That's also my way of teaching. It's not straight-forward lecturing. It's much more about connecting people and encouraging them to start formulating questions and answers.
MB
So that's why the New Archive Interpretations project [2] you undertook at Het Nieuwe Instituut is very collaborative? It seemed like you managed to find a collaborator to express an aspect of everything you were doing.
AD
Yeah. They asked me initially to do this project on my own. Their approach was 'We need advice on our digital archive. How should we set up our digital archive?' I replied 'I'm not very interested in answering that question. I'm more interested in seeing what other people think about it and how existing archives can be taken into the future'. What would the practice of archiving mean five years from then? Especially when focussing on digital and online archives. And so, this is what I proposed to them—I wanted to commission several other people to answer these questions for me. Or at least explore and experiment with them.
MB
You didn't ask technologists as such but asked designers, photographers and artists.
AD
There were combinations: they were technologists, programmers and artists.
MB
And how did you land on this group of people? Did you have criteria for selecting your collaborators?
AD
I didn't really have very strict criteria. I was interested in people who were interested in certain aspects of the archive and the systematic nature of the archive. That's how it all started. I wanted to see—and this was the first commission for the project in a way—how this old database they were using at Het Nieuwe Instituut functioned and how it could be thought about differently. How you can explore and circumvent 'standardisation'?
So, we approached Richard Vijgen and he made a new interface and that was fine. But I was also, like, 'I'm not interested in a hundred more interfaces'. [3]
Another question became, 'Okay, if we have a different interface, how do you use the online environment, from the point of view of an institution?'. Then we noticed Het Nieuwe Instituut was using Flickr. I was talking to people at the time who were also working on projects using Flickr as well as Google SketchUp. They had undertaken a whole lot of research into SketchUp and I thought they might be interested in exploring how the Flickr Commons works here. That's how we came to that project with Template, Lasse van den Bosch Christensen and Marlon Harder. [4]
I jumped from one project to the other. New questions arose and then I looked for people to answer them. From this exploration of Google Earth and then Flickr Commons we came to the question, 'Okay, this is an institution. What would an individual do?'. Individuals start creating their own online archives. So, then I approached someone I knew was working within the kinds of mechanisms and methods around automatic video editing etc. I thought it could be interesting to have Erica Scourti look at this problem. [5]
MB
It seems like when you get to the point where people are self-archiving, disposable media becomes more of an issue.
AD
Exactly. That's a really nice comment. Katrina Sluis's article is based on an older article she'd written a couple of years ago. I knew Katrina because I worked with her before at The Photographer's Gallery in London. Her article was also about digital photography in online environments and how online structures and systems can create a new sort of image culture where it's not necessarily about the representation of the image but much more about the network and how that functions—or doesn't function.
I approached her and was like, 'You know, how there's this app called Snapchat? I would love it if you go back to that article you wrote and include and explore Snapchat in there to see if we get any new insights out of this'. It was really funny because as soon as she had finished the article, Snapchat announced that they were actually going to add all these new functions so that you could save your snaps. I was like, 'Oh no!' [laughs] This beautiful mechanism for forgetting was gone.
MB
Do you think that institutional archives need to be able to forget, too?
AD
Yeah, in a way, I do. [laughing]
It's really important for institutions to be aware that it's okay to get rid of some things, to change things and to make versions because this is the way it's always been. It's not new.
The way we now look at a Rembrandt or a Picasso or whatever is not the same as when it was first seen. Rembrandt is an interesting example because there was a recent case in Holland where it turned out that, after cleaning one of his paintings, the colours were much brighter than they had been. All the accumulated dirt had made the painting look much darker. So, when they cleaned it properly it became a whole different painting. People were really shocked by the effect and many didn't like it.
I think that's a beautiful example of the changes that have always happened. It's not that the essence of the work has vanished. The work has been slightly 'versioned'. Look at the Bible, for example. That's gone through quite a few iterations and there's still many people who continue to believe in it.
In that sense, I'm really interested in how, in oral cultures, memory is preserved by creating little hooks that connect to create stories. If you talk about the preservation of digital archives then this becomes key.
MB
Do you think there need to be systems for showing what hasn't been kept in order to maintain those hooks?
AD
No, not necessarily, because then you do the reverse. You still stick to the idea that 'something is lost'. What I what I like—as a nice example—is the Wayback Machine by the Internet Archive. [6] It's very simply built. The way it works is, they crawl a website, starting at the home page, and scroll through all the links to find connected pages and other information. But they crawl the backend—the code. That's not how you're used to seeing a website. Also, if they crawl a really large website, by the time they get to the end of it, the beginning might have changed. In this way, the Wayback Machine creates new works. You think it's preserving something but, really, it's creating something new.
That really reflects how we navigate the web. I don't see the same thing as you do because we've got different settings and different computers. 
 MB
I have a question about 'post truth'. In your introduction, as editor, to Lost and Living (in) Archives (Amsterdam: Valiz, 2017) [7] you mention factual versus fictional modes of archiving and I wondered if your viewpoint might have changed with this idea of 'post truth'. Now we have 'fictional archiving' but in a massive (and disturbing) way.
AD
I have a real problem with the binary between truth and fiction. As soon as you say something is fiction you presume there is a truth. There are multiple truths, but there's not one truth. When the discussion about 'true or fake' came up within the whole Trump thing, these distinctions were completely useless because the news was never truthful. There has always been a translation taking place. And with that translation, an assumption. So, I don't believe that binary is productive. What I'm getting at here, I hope, is that the archive has never been a place of truth. It has always been assumed that the archive is a place for evidence. Yes, there is evidence, but it's always contextualised evidence. You make evidence out of it. That's something that stays in my mind—there is no truth within the archive, necessarily.
MB
So, it's okay if you end up with an archive with lots of news articles about things that might not have occurred?
AD
Yeah! I mean the work of a researcher, in that sense, is to find out, through exploration and through comparison, where the boundary is. It's not up to the archivist to decide 'is this reliable or authentic'? It's up to those conducting their research within the archive. So, even if something is not true, I want to have it in the archive because otherwise we wouldn't know about it.
MB
Do you feel like there needs to be more work done to put archives in public places or create more projects around them to sustain them?
AD
Of course. I'm interested in how you can create sustainable communities around different types of archives, and what the effect of this would be on more traditional archives. I'm very interested in small communities that are already undertaking their own archival activities and how these groups form around specific issues, topics, works, records or whatever.
MB
And separate from the ideas of 'citizen archivists'. Like 'organically formed' groups rather than programmed ones?
AD
Yeah, but citizen's archives too. Those archives are also really interesting to look at and to see how people are making decisions about what to keep.
MB
That's where people are going now, isn't it? They're like, 'That's great! We can keep everything! Wait, why would we do that?'
AD
That's where you can see, all of a sudden, 'Okay, that says something about society or a culture or an institution. Why did they decide to do this and not that?'
MB
Based on your New Archive Interpretations project, is there an evolution of the archive you'd most like to see made manifest? Is there something in all the work done around that area that you think 'that's actually something I would really like to have, or to have in the world'?
AD
It's more about collaboration between people because—and I think this is now changing—but, for a long time, museums and their archives have been really isolated and have only been doing the things that they thought were necessary to do. And they were obstructing people from entering into their dialogues and bringing new knowledge and ideas.
That is changing, but it could change more. And institutions and individuals could benefit from each other a lot more. This is a necessity, particularly with digital, because things change so rapidly. Talking to programmers is really interesting. When you ask them about something that is two, three, four years ago, they often can't remember because development is a process that continues all the time. You don't look back and fix something that's dead. You keep building.
MB
That's how code builds and builds. Code doesn't stop and go backwards, it keeps going.
AD
And that's the system. That process is really interesting.
MB
Do you think institutions need to be quicker in addressing issues around the archive. Is it the bureaucracy that slows things down?
AD
That's one obstacle but I don't think it's necessarily the bureaucracy. I think it's also… 'Try to experiment'.
MB
Take the risk?
AD
Take the risk, yeah. Risk doesn't mean that anything will be lost, not necessarily. That's what we've learned from the digital realm—that copies, or versions are easy to make so you can experiment a lot. So, take that advantage of that and start experimenting. That's what's behind the whole idea with versioning and it's a method that should fit well within institutions. It would be nice to see how this would work.
MB
Why do you think this hasn't happened yet?
AD
There's many different reasons. One of them economic interest, especially within the museum world. In the archival world, it's about legislation. You have to abide by the law. Another reason centres around the anxiety of letting go of what you're used to. People like to do what they do and this is a new approach. I get that. We need to discuss this more and do more.
I do see these things happening more easily in smaller institutions that don't have lots of highly specialised people working there. If you're in a small institution, you are used to doing multiple things at the same time. You are the curator, and the producer, and the person that applies for the funding. You can make decisions quicker and are used to taking on more roles. In a large institution, there might be people saying, 'I'm only doing the restoration of the paint', for example. They may not be used to working and collaborating with other people. There's a different mentality.
MB
Hopefully as more people interested in archiving and archives come through the system who are considered 'digital natives', things will start to speed up a bit.
AD
I think they will. Smaller organisations will get a bigger voice as well. They just have to build more confidence in themselves. It's a hierarchical world. Smaller institutions need to be more confident and speak up.
MB
Are you going to have to 'mediate' another round of projects?
AD
There's no one commissioning me for it yet but I would love to!
MB
Do you feel like you're in a position to predict how archives are going to evolve?
AD
No, I'm not. It's really difficult. Change is happening, but it's a very slow process.
MB
Too slow?
AD
Always. I'm very impatient so that doesn't help.
MB
I think the medium is impatient as well.
AD
That's true. Change is happening. If you look back 20 years ago and see what the museums did then and what they do now, it's a huge leap. So, change is still doable. It's all fine. But it happens in chunks, not overnight.
MB
In your work at the University of Amsterdam, are you able to push people in that direction?
AD
Yeah, absolutely. That's what I'm trying to do, at least.
MB
Would the majority of your students have already been working as archivists? Do some of your students find it challenging?
AD
Half of them have already worked in archives for years and they've come back to school to find this 'new way' of looking at archiving. I don't challenge them as much now as I used to, especially when I was teaching at the Piet Zwart Institute. Students would arrive in September and one of the things I would say was 'You're going to completely change your own mind here. You'll be seeing and reading things that will make you think, "Why am I doing this?" and at a certain moment hopefully it will make sense to you. The purpose is to confuse you'. Students would come to me in tears, saying 'Why am I here? What am I doing here? I want to quit.' And then half-a-year later they were saying 'thank you'. It worked well.
MB
I have a lot of optimism about the younger generations who are making their YouTube videos and the doing their Snapchats. Hopefully by the time they're coming through the system it'll be natural to work in a fluid way.
AD
You see it already with younger people here today [at Open Set Lab 2017] as well. [8] They're not afraid of 'the machine'. They're not afraid to say, 'I can code'. It's okay to do these things now.
MB
Yeah. And not seeing the difference between digital and physical media.
AD
It's just material.
---

Produced for the 2017 edition of the OpenSet Reader
as part of the Design Curation & Writing MA at Design Academy Eindhoven.
Tutors: Irina Shapiro, Alice Twemlow
June 2018.

Towards a
Contemporary
Publishing
Lexicon
 Acceleration
The force which has propelled the act of publishing through time, altering associated formats exponentially whilst inventing new formats along the way. ¶ Similar to the way in which the mechanical printing press effected the manuscript, digital means of production has increased the speed at which the process of acceleration occurs. ¶ This can be linked to the shift in focus within capitalist structures from value being based on the accumulation of objects to time-based measurements, exemplified by the invention of the 'Futures Market' and described in Don Delillo's Cosmopolis... "Money makes time. It used to be the other way around. Clock time accelerated the rise of capitalism. People stopped thinking about eternity. They began to concentrate on hours, measurable hours." (See also: 'accelerationism') ¶ Within publishing, value often becomes linked to volume and distribution (or reach). The expedited trajectory digital means has facilitated, in turn nudged forward by time-based economics, can be seen as producing emergent publishing formats such as the digital meme, video streaming and the hybridisation of new and existing formats such as online print-on-demand services like Blurb and Lulu as well as independent experimental projects such as Jasmine Raznahan's 'The Metapress' and Copyshop to name but a small sample.
 Archiving
The storing of material for referencing at a later date, away from the demands of the publishing schedule. The act of publishing automagically creates an archive. Publishing relies on the releasing of material (be it a book, a magazine, a YouTube video, a tweet, a meme, an event etc.) tied to a point in time. This is where a record starts. The record then becomes a body that could include authors, content, cataloguing codes, schedules, constellations and more. ¶ The internet being anchored by a web of physical servers, with these servers acting as data storage devices, has created the ideal platform for housing published data. This transference has been so frictionless that an assumption grew any content pushed online would create a capsule, accessible at any time, that would live forever. ¶ This great amassing, reliant on usually invisible but ultimately physical means (i.e. cloud-based servers), could prove to be un-undoing of sorts. The sheer volume of material being archived currently out-weighting the capacity to store all of it. This has resulted in questions around the value of 'big data' and institutional crises where material it was assumed was kept 'safe' has started to dematerialise. ¶ Fresh questions have arisen around what should be kept if the capacity and willingness to store—and, equally importantly, retrieve—archived material has diminished and who should be the custodians of these immense collections.
 Body
Body used here is derivative of the term 'body copy'—as used within text-based editorial procedures when producing print publications, as an example—to describe the main bulk of a feature or written article. ¶ It is linked to the description of the 'content' of a publication. The body becomes a way to more accurately describe the 'guts' of a feature or written article as opposed to content. ¶ Use of the word 'body' also lends corporeal form to the author generated component of a piece of published material. ¶ Bodies, both as a publishing term and as a physiological entity, are also altered by external forces that can alter their function and form, much like the way memetic dispersion changes the thing that is being dispersed.
 Commune
Over time, the term 'commune' has proved useful in proving coherence within community-based organisational structures in a wide variety of ways—such as in uniting socialists, revolutionaries and radicals in forming a government body known as the 'Paris Commune' at the time of the French Revolution, and in giving form to countercultural communities such as Drop City in the 1960s and 70s. It is also the jurisdictional designation that allows The City of London to operate it's own unique structure of local government from within the Greater London Authority where citizens from wards are represented by 'Aldermen' and meet to discuss issues via 'Wardmotes'. ¶ Often, communes are initiated in opposition to a previously established jurisdiction allowing the community formed within the 'commune' to operate with it's own distinct regulations, systems of infrastructure and ideological boundaries. Diagrammatically, this commune manifests as a bubble situated within a broader community or territory. It is not on the fringes, but situated closer to a 'heart' or a core. Communes are also associated with non-traditional thinking and can be seen as incubators for radical ideas that eventually filter out to a wider community. ¶ In recent times, digital means has allowed for 'communes' to further detach from physical locations. Where previously communes formed organically around sites where communities gathered, now similar groups can organise themselves online and meet whenever necessary at any agreed juncture. This has helped small scale and independent publishers, in particular, to take root and even flourish, although often operating within imagined 'walled villages'.
 Creators
A label previously used to describe a cache of interdisciplinary designers identified by design-led magazine titles (such as GasBook, Relax, Studio Voice as well as online platforms such as Shift) that came out of Japan in the late 1990s–2000s that has seen a reemergence today. ¶ At the time, this label was applied to 'creators' such as Geoff McFetridge and Mike Mills for whom established job titles such as—illustrator, graphic designer, film maker failed to describe the variety of formats, materials and outcomes they produced. ¶ The derision that often greeted the term by those labelled with it, lay in its lack of specificity and therefore lineage or professional qualification. 'Creator' was too easily adoptable by those seen as amateur in comparison to the aforementioned cache. ¶ Use of the term within design-led media subsided for a time but has been resurrected recently to describe a nimble, self-sufficient breed of publishers and online practitioners utilising platforms such as YouTube, Patreon and Kickstarter (particularly Kickstarter's new platform 'Drip'). ¶ For example, when you post a video onto YouTube, it gets "published" and when you publish a video on YouTube you are considered a 'creator'. You then get access to your own 'Creator Studio' and the 'YouTube Creators' community. Kickstarter launched their new venture, 'Drip', with the opening text "A new tool for creators." and Patreon currently declares on it's homepage "Creators, come get paid."
 Distribution
Publishing and distribution are concepts that are interwoven. There is a common assumption that distribution provides a type of aequitas amongst formats (i.e. In ancient Rome aequitas was used to refer to either the concept of fairness between individuals)—"the future is already here, it's just not evenly distributed" to quote William Gibson—but this is a desire often imposed on the term. At its essence, distribution can be seen a 'dispersion' or a 'dissemination'. ¶ Systems have been developed over the years to address the scatter-shot nature of this integral tool but are now regularly shown to be imperfect and slow to adapt to change. ︎
︎ As much as there are well established networks of distribution, supported by specialists and circulation measurement tools, distribution is often shown to be an inexact science. This is particularly evident when it comes to physical product and distribution to the newsstand or newsagent. ¶ In the years leading up to the advent of the internet, magazine publishers had become enmeshed in a complex web of clauses and deals with distribution houses who had created bottlenecks between publishers and sellers—wielding influence over both. ¶ Digital means shifted emphasis away from large scale publishers, to be spread amongst a range of emergent magazine producers (helped by the development of a commune around said publishers). ¶ A raft of experiments in magazine distribution have also emerged. Print-on-demand services such as Lulu, Blurb and MagCloud embedded themselves online. The Stack magazine subscription service was launched in 2009 with the express purpose of tackling distribution issues within the area of independent and small scale publishing, opening up new networks and audiences for a range of titles previously ignored by 'high street' stockists. Peter Biľak's 'Works that Work' magazine launched with a 'Social Distribution' model in which readers were encouraged to order extra copies at a discounted price to resell to friends and stockists. ¶ The recent wave of disruptive distribution, encouraged by the advent of online services, is not exclusive to print publishing. Netflix and The Pirate Bay have forged new routes from producer to public changing the way video entertainment is delivered. Apps and social media have dramatically altered both the way photos are shared and news media is perceived.
 Hybridisation
The process by which one publishing format is combined with another, often mixing a pre-existing format with an emergent form. Since the advent of the internet this has been a field of investigation for both commercial entities and independent artists and designers alike. ¶ Hybridisation operates within a widely expanded field of formats. Aspen magazine, for example—produced in the late 1960s—used magazine as an umbrella term to describe the container for an ever-changing combination of film and vinyl recordings with printed material of various sizes and shapes alongside artist's editions and more. ¶ The use of compact discs adhered to the covers of magazines in the 1990s is an early (and literal) example of commercial publishers combining audio and video content with a printed publication. Moving magazines online often resulted in a similar hybridisation of formats that would contain the same articles and features but presented in HTML. The iPad's brief dalliance with mainstream publishing proved a test for many established publications attempting to create hybridised titles. ¶ Today hybridisation continues on a highly experimental level with institutions supporting endeavours such as Publishing Lab and experimental publishing workshops and programmes who work with both established and emergent formats to find new routes that put hybridisation at the centre of their multiplicitous processes.
 Magazine
Before The Gentlemen's Magazine came to solidify current definitions around the term 'magazine', it was used to describe a type of storing house, usually for munitions. ¶ Many of the built magazine structures that are in existence today exhibit a unique style of architecture that was required to protect surrounding areas from the potential detonation of the goods stored within. Jack's Magazine on the banks of the Maribyrnong River, in Melbourne, is a prime example of this—the site consists of two pairs of elongated, fortified buildings with thick curved ceilings and shielded, obscured windows reminiscent of 'arrowslits'. These horizontal buildings are then surrounded by smooth, artificially made hills sloped at an angle so any explosion emitted from inside the magazine, would be directed into the sky above to dissipate. ¶ This link to the heritage of the term 'magazine' is useful when thinking about the changes the digital realm has enacted on publishing terminologies. If a magazine can be seen as a metaphysical storing house then it's form becomes infinitely malleable. Gone is an over reliance on paper and ink to define it—a magazine can also be a building, an archive, a storing house. ¶ This malleability has also allowed publishers to separate content from format. The 'magazine' becomes an overarching term for a place to store said content. This renewed definition also brings back into focus the function of the 'magazine' as a type of archive that—like the physical buildings—has kept the act of publishing secure and (relatively) intact despite being situated within an industry heavily buffeted by often volatile economic circumstance.
 Versioning
The practice of reproducing a divergent work, based on a previously produced work, using various tactics—both intended and incidental—in reframing it. Versioning, within curation, is often an incidental outcome of the need to display works without being able to reproduce their original 'aura'. Versioning does not produce copies but new versions of works. ¶ By negating the perception of the copy, the version breaks the binary preoccupation of the 'original' and the 'copy', instead enriching a work through a prismatic effect that allows for a multiplicity of readings. ¶ As Silvio Lorusso explains—the move away from copying to versioning, "produces an uncertainty about the original, because every reframing adds a certain 'charge' to the work and therefore makes something new out of it." ¶ Oliver Laric goes further in framing versioning as a curatorial tactic in his work 'Versions [2010]' in which he gives the example, "Five people interpret an action and each interpretation in different because in the telling and the re-telling, the people reveal not the actions but themselves." ¶ Within publishing, it can be argued that the act of creating multiples will always generate versions, therefore all published material uses versioning as a tool that masks or diffuses any allusion to the source material. ¶ Indeed, using the print publication as an example, sub editors create versions by 'correcting' raw text; editorial designers create versions by type-setting said text and printers create versions by transmogrifying digital files into ink.
 Wardmote
The name 'Wardmote' refers to a meeting of community members, from within a distinct field or designated area, initiated to provide support and information to said members. The traditional use of the term follows jurisdictional guidelines, as used within The City of London today, to describe an arena where citizens and their representatives can meet to share news and discuss issues directly relating to the area in which they all reside. ¶ The term 'Wardmote' becomes useful within publishing (or any similar entity) when it is used to describe a point in time when members within a distinct field break from their day-to-day activities to meet and commune with one another around their chosen field of interest. ¶ The advent of digital means of production has not only provided increasingly malleable tools for independent and small scale publishers, but has also encouraged said publishers to develop a type of commune around this shared activity—forging links through a range of events which can be grouped under the banner of 'Wardmotes'. The main difference being that unlike location based 'Wardmotes' (such as those held within The City of London), formats and agendas for Wardmotes that are set within specific fields of interest can vary from meeting to meeting. ¶ Through the lens of the independent publishing 'commune' these events come in the form of wayzgooses (Printer's Fairs), meet ups, publishing fairs, speaking events, exhibitions, swaps, workshops, markets, pub quizzes, ceremonies (awards) and more. The variety of formats for these Wardmotes limited only by engagement. 
---

Submitted as part of the Design Curation & Writing MA at Design Academy Eindhoven.
Tutors: Shiloh Phillips & Loes Bogers.