education, facilitation, workshops, presentations, participation, etc.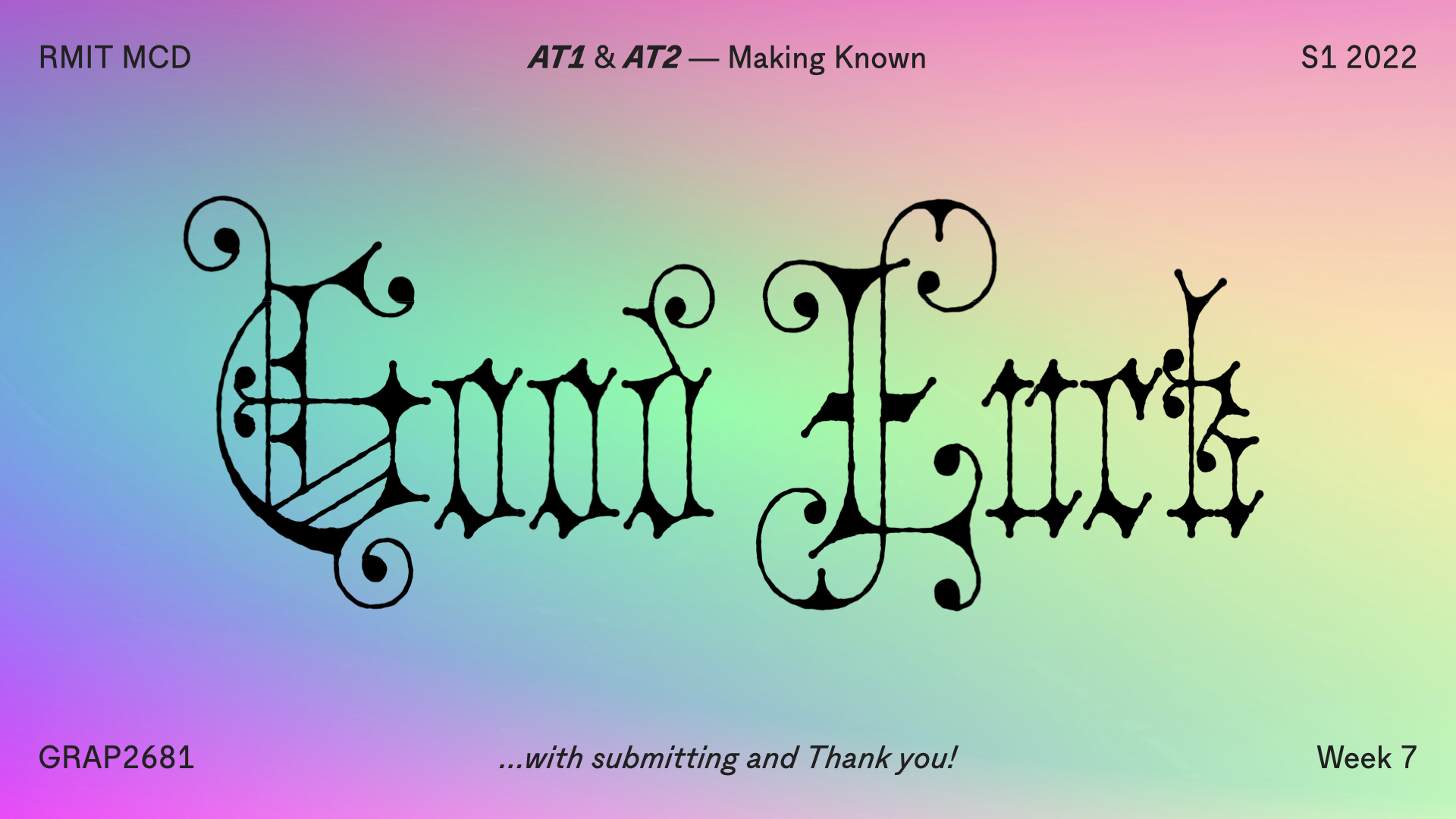 Making Known
RMIT University, Communication Design MA programme, 2021
---
Making Known was a 7-week programme initiated with the aim of further investigating how a student-led publishing imprint for a Communication Design department might manifest. ¶ Expansive defintions around publishing were looked into as well as the various commons and ecostsystems designers are able to inhabit via publishing. ¶ The result was a richly diverse series of publication proposals ranging from
Communicating and Making Publics report
Perpared for RMIT Communication Design MA programme, 2021
---
A report on embedded publishing imprint within design acaemdic study and institional structures, including extensive reearch and examples of associated programmes around the globe. ¶ This was also an opportunity to capture positive developments in the feild of exhibiting academic projects intigated by Covid restrictions.
Pop+Protest lecture
RMIT University, part of Communication Design Studies lecture series, 2022
---
"This poster is a product of collective world-making, the sort of collectivity which moves every one of us, as individuals and as a culture, and is transformative."—Avram Finkelstein.
---
At the invitation of Dr Nicola St John and with the support of Zenobia Ahmed and Nina Gibbes, I presented a lecture on graphic design as tool of queer protest, starting with the Act Up movement in the 1980s and veering wildly around from the origin and evolution of the pink triangle as signifier of queer struggles, to current day use of typeface design technologies as urgent archives of potest movements and moments; visiting with Guerilla Girls, Genderfail and more along the way.
Yaluk Langa Design Sprint
RMIT University, Communication Design MA programme, 2021
---
RMIT's industry partnership programme can yield some suitably challenging briefs for Communication Design MA students. ¶ In collaboration with Heide Museum of Modern Art, many first year students were introduced—not only to wayfinding for cultural institutions—but also the sensitivities involved in addressing indigenous concerns against the backdrop of Australia's damaging and pervasive colonial legacy. ¶ To help facilitate this, students were asked to address design and 'othering' via Ece Canli's essay, 'Master's Tools, Monster's Tools' as featured in the Glossary of Undisciplined Design (Spector Books, 2021) as well as investigating indigenous definitions around 'Country' starting with Dr Danièle Hromek's various writing and project work. ¶ As well as presenting wayfinding proposal work to our client, a postcard series was produced and distributed via P.O.D. in response to the texts.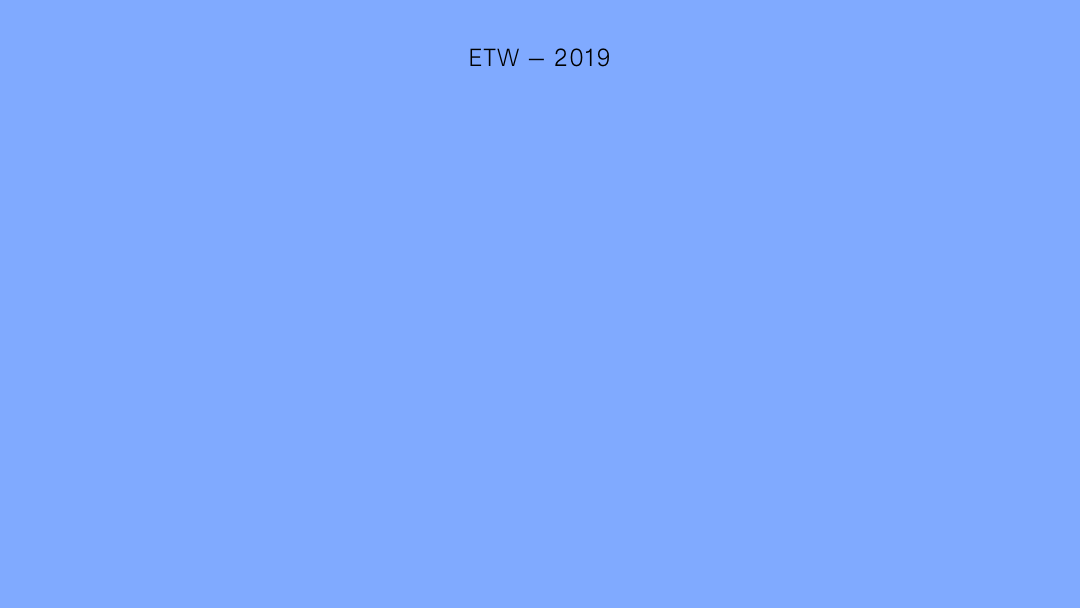 Typography in/as Commons
RMIT Communication Design MA Experimental Type Workshop programme, 2019
---
The Experimental Type Workshop is a studio-based programme for MA students at RMIT University in Melbourne, Australia. This prgoramme has hosted a number of studio leads since it's inception, leading RMIT to become one of the few Australian universities to produce working type designers. ¶ During my semester as studio lead I challenged students to pay sharp attention to 'typography in the commons'. Three over arching assignments were set, alongside a series of practical 'in studio' tasks that offered a variety of means to creating sets of practical letterforms. ¶ We began by 'Indentifying the Commons'—a physical commons was selected and an alphabet derived from the shapes and forms encountered within. These alphabetas were then compiled into publications and made available during Melbourne's Art Book Fair at NGV. ¶ For the 2nd assignment students were tasked with 'Building a Commons' around collective investigations. An experimental typography lexicon was produced and made available online via Are.na, along with a series of physical and digital publications based on this. ¶ The 3rd assignment, 'Branding the Commons' speculated on how unexpected commons utilised typography to help identify themselves. Participants chose to typographically brand a wide range of entiteis from online games to political parties to fictional works to web browsers, personal archives and more.
Desiging Distribition, Distributed Design
RMIT Communication Design MA
Design Sprint, 2020
---
In conjuction with the RMIT Fine Art department—and working mostly online due to Covid protocols—Communication Design MA students were set a breif to come up with a publication to replace a previous physical incarnation as compilation of various essays produced by Fine Arts students over the course of a year. ¶ Because these essays would not be available until after the assignment had concluded, Communication Design students did their own research into topics set in the publication in order to build bridges between individual Art and Design practices. ¶ Students were also tasked with forming 'publishing houses' in order to work together on their proposals, taking into account legacies around online and multi-media publications. ¶ This would lead to one 'house' being selected to continue the project once contributions were in. This group would go onto to form a studio and take on further digital publication work.